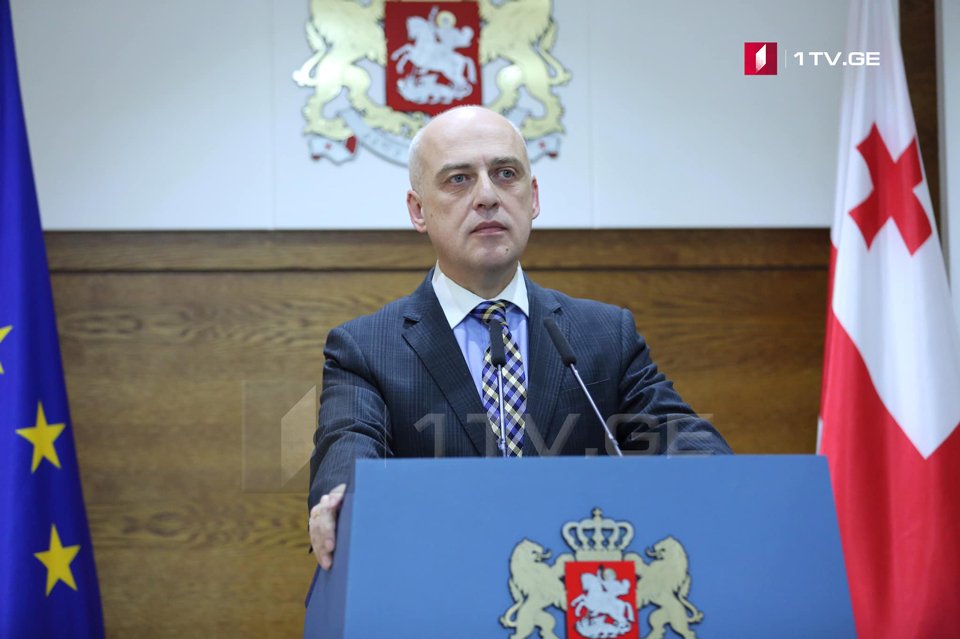 Ministry of Foreign Affairs to summon Ukrainain Ambassador due to Mikheil Saakashvili's statements
Georgian Foreign Minister Davit Zalkaliani has responded to a statement by Mikheil Saakashvili, former Georgian President and chairman of Ukraine's Reforms Executive Committee. As Foreign Minister notes it was expected that Saakashvili would continue to interfere in Georgia's domestic policy.
He explains that the summoning of the Georgian Ambassador for consultations was related to the abovementioned.
"This is exactly the issue that led us to take a very serious approach, that's why we recalled our ambassador in Ukraine for consultations. We warned our Ukrainian colleagues as there was an expectation that the person wanted in Georgia and appointed to one of the highest posts in Ukraine would continue to interfere in Georgia's domestic affairs.
The statement we heard is the direct interference of a citizen of Ukraine, who holds a high post, in the home affairs of another country and directly in the election process, " – Minister said. He added that the Ukrainian ambassador would be summoned to the Ministry of Foreign Affairs for explanations.
Former President of Georgia Mikheil Saakashvili said: "I am not going to quietly watch the final destruction of Georgia. I will definitely be on the front line. "