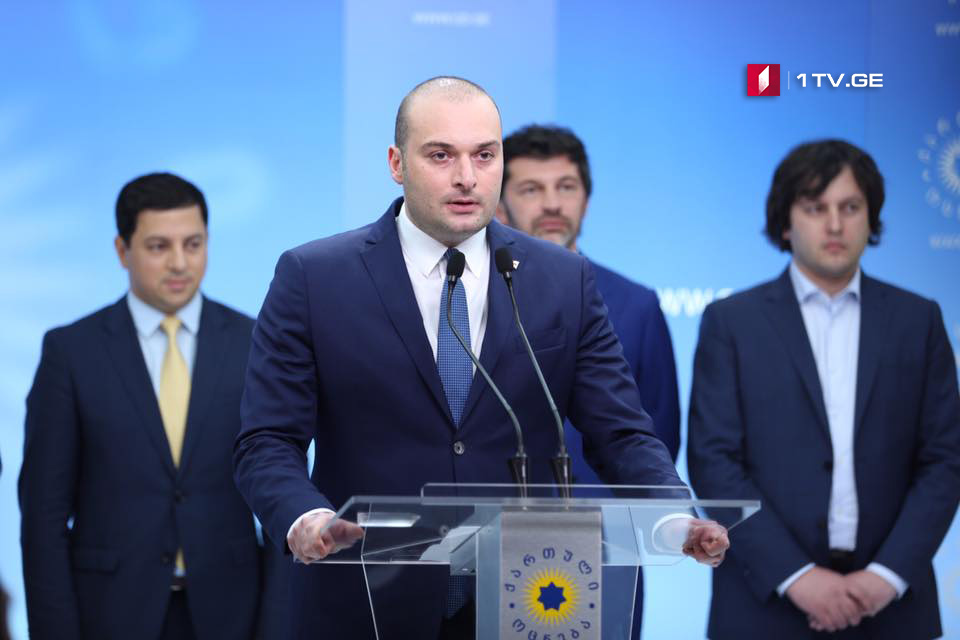 Mamuka Bakhtadze: Thank you for trust, this is a great honor, but a big responsibility for me
Thank you for your trust, this is a great honor, but a big responsibility for me,  – Mamuka Bakhtadze, who was recently named as a candidate for the Prime Minister's post stated.
According to him, he will appear before the parliament with his vision based on several principles:
"I will appear before the parliament with my vision, based on the following principles:
The first is to carry through the historic choice of Georgian people and to integrate Georgia into the Euro Atlantic space. "Georgian Dream" has achieved a great success in this regard, but this success need to be deepened and strengthened.
The second – we will implement innovative and fundamental reforms in every direction. We will form a new economic model with the new fair rules, which will concern each family and citizen. We will manage to reduce the gap between high level of democracy and the economic situation. We will continue to develop and strengthen democratic institutions.
The third – is the concept of  small government. Georgia needs small, but at the same time, flexible and effective state agencies. In addition, institutional and public control over these agencies should be strengthened, including through anti-corruption line.
The fourth – Georgian government will implement  the fundamental reform in the education sector. Education, innovation and youth – these are the main priorities of my life. The motivated, educated, enthusiastic and most importantly, young people who are confident in their capabilities, will lead Georgia to the list of economically developed countries.
Exactly such kind of Georgia is the only offer, having no alternative, for our Abkhaz and Ossetian brothers in order to return them to our unified family", – Bakhtadze said.
Georgian parliamentary majority nominated Mamuka Bakhtadze as the candidate for the Prime Minister of Georgia today.