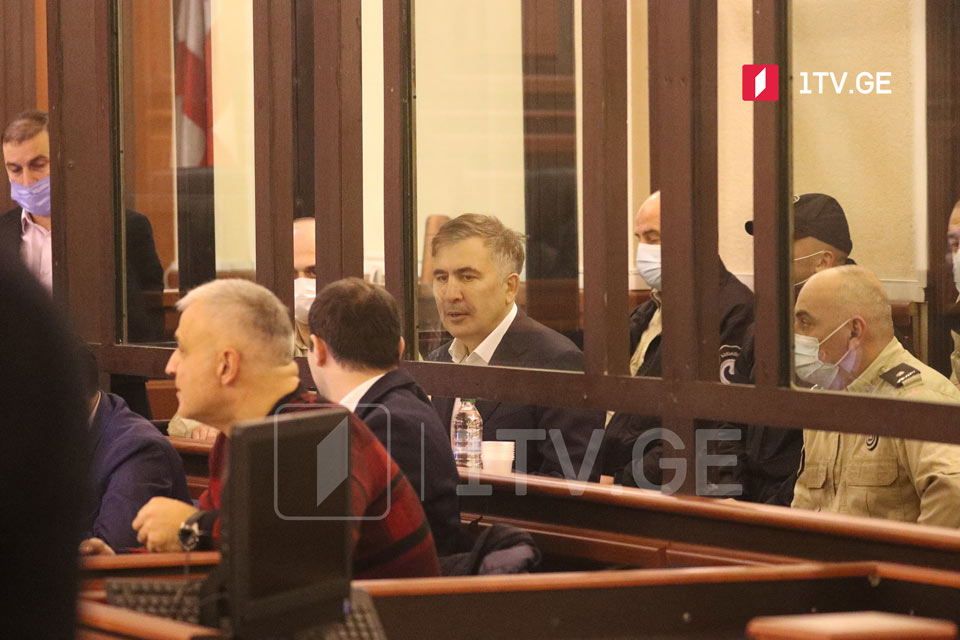 Jailed Saakashvili faces trial on state fund embezzlement
Georgia's jailed ex-president Mikheil Saakashvili today has arrived at Tbilisi City Court for the second time to face charges of the embezzlement of GEL 9,024,367 of state funds.
Prosecutor's Office said Saakashvili and then Head of the Special State Protection Service (SSPS), Temur Janashia, face the charges under Article 182 of the criminal code, envisaging misspending/embezzlement of a substantial amount of funds and carrying imprisonment from 7 to 11 years as punishment.
This Monday, jailed Saakashvili was transferred to the Court for his trial hearing on exceeding official authority in a series of events, including breaking up the 2007 anti-government rallies and a raid on Imedi TV. He is already convicted in absentia by three instances of Georgian courts and is sentenced to six years in jail, including three years over pardoning police officials involved in high-profile Sandro Girgvliani murder case and six years over beating up then opposition MP Valeri Gelashvili.
Mikheil Saakashvili further is charged with the latest illegal border crossing.