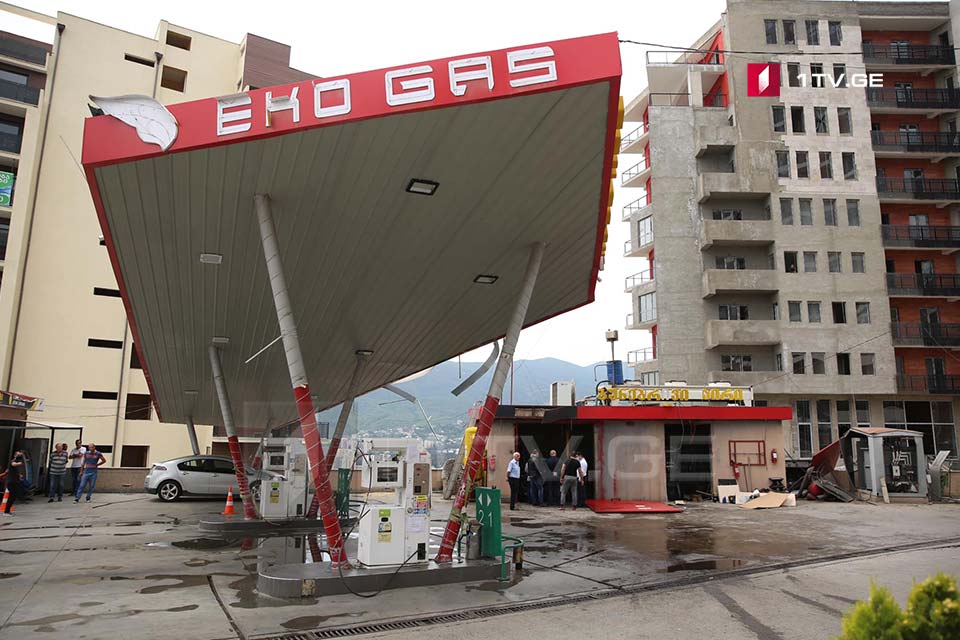 Investigative activities are conducted at Amashukeli Street [Photos]
Investigative activities are still conducted at Amashukeli Street in Tbilisi.
Representatives of the Oversight Service of the investigative authority are at the scene. They say that the investigation is underway and the exact causes of the blast is unknown yet.
The explosion occurred at a gas station on Amashukeli Street late last night. One person injured as a result of the incident. His health condition is stable.