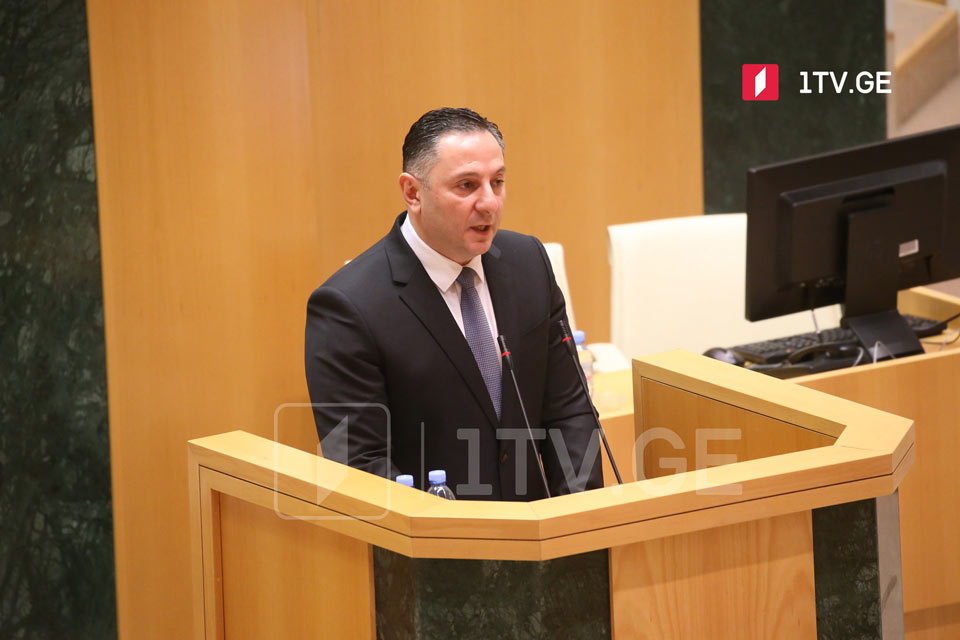 Interior Minister reports to Parliament within Minister's Hour format
Georgian Minister of Internal Affairs, Vakhtang Gomelauri, is reporting to the Parliament at a plenary sitting on the governmental program implementation within the Minister's Hour format.
Vakhtang Gomelauri's report focuses on carried out activities against cybercrime, policy against online trading with drugs, criminal world, family violence and improved services.
Gomelauri talked about different social and infrastructure projects carried out by the MIA including the expansion of the service centers network in the regions and involvement of MIA departments in coordinating the Covid pandemic related activities and regulations.
The Minister said that electronic monitoring center was established at the Emergency Situations Management Service – 112 to handle and react on the increased number of calls concerning citizens' different problems.
"Our main task is to increase the efficiency of police work, both in crime prevention and aversion and the fight against pandemics. The development of police and public service delivery will continue and intensify in the future," said Vakhtang Gomelauri.
The Interior Minister thanked the MIA employees for work from the parliamentary tribune.