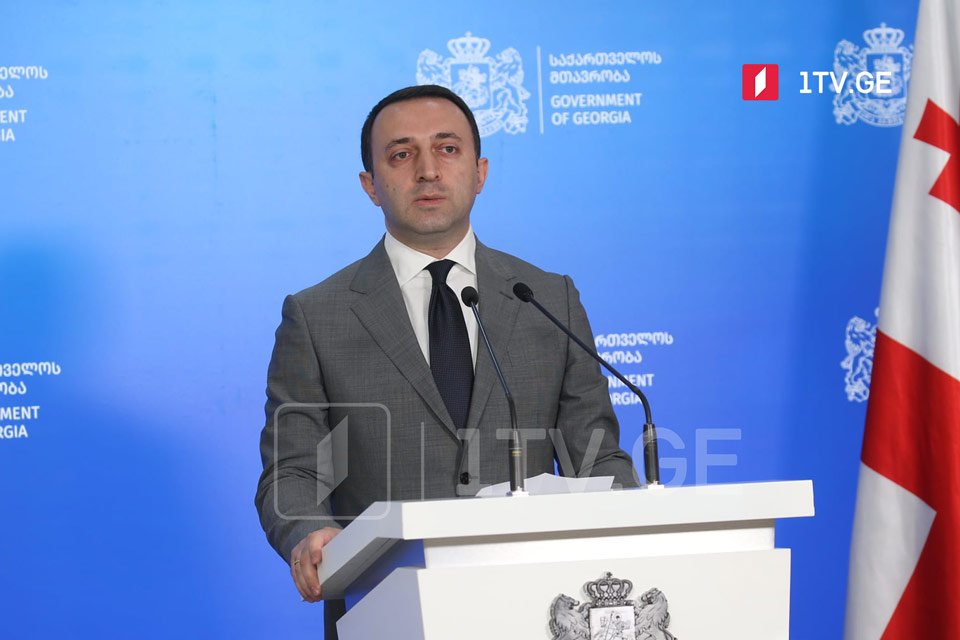 Georgian top officials' remark on Georgian Diplomacy Day
November 3rd marks a Day of Georgian Diplomacy, linked to the famous Georgian writer and public figure, Sulkhan-Saba Orbeliani.
Top Georgian officials, President, Prime Minister, and Vice Prime Minister congratulated colleagues on their professional holiday at today's event, dedicated to the Day of Georgian Diplomacy.
Prime Minister Irakli Garibashvili said, "in the last decade, we have successfully continued the historic 'diplomatic mission' of Sulkhan-Saba Orbeliani, which should ensure our return to the European family." PM highlighted that "Georgian diplomats are at the forefront of achieving this goal."
PM Garibashvili thanked the Georgian diplomats for their "invaluable work," claiming that Georgia's contribution to global peace is globally renowned, "and our vision made us a key US strategic partner in the region."
According to the Head of the Government, "diplomatic efforts resulted in the international community's strong support against Russian occupation and their decisions and resolutions since 2012 to support Georgia's sovereignty, and territorial integrity is unprecedented."
"We have an ambitious plan to apply for EU membership in 2024 officially. Of course, the role of your diplomats in this process is crucial," PM underscored.
Georgian President Salome Zourabichvili thanked ambassadors, saying they have "a great mission."
"Mr. Prime Minister, there are many things that probably need more resources. Today, we have to defend everything, history, culture, language, and politics, as fake news about us disseminates on social networks. That needs to be addressed quickly, and our diplomats on the ground could respond to it promptly."
President mentioned an issue that 'worries' her, "fake information about Georgia that lie ahead for a brisk response."
"A lot is being written about Georgia. We know some forces are working on this issue, and, I think, the ambassadors need to be more careful. They may not be able to answer many things politically, as it does not apply to them. Though they should represent united Georgia, not any party when something fake is written, we are obliged to answer swiftly. Diplomacy is a form of survival for us."
Vice Prime Minister and country's Foreign Minister David Zalkaliani believes "one of the core duties of a diplomat is to dwindle external threats to ensure the country's stability. "
"Country's full membership in the European Union and NATO must be achieved, and I am convinced that we must all work together, the government, the political spectrum, as well as the whole society in this regard," Zalkaliani stated.
Celebrated Diplomat's Day W the reps of the🇬🇪 gov't, as well as my friends & colleagues from @MFAgovge. Rewarded 3 diplomats for their exceptional work. It is an honor to lead such a wonderful team of professionals who do their best for defending interests of their homeland – 🇬🇪! pic.twitter.com/S7ZDfvmeqM

— David Zalkaliani (@DZalkaliani) November 5, 2021