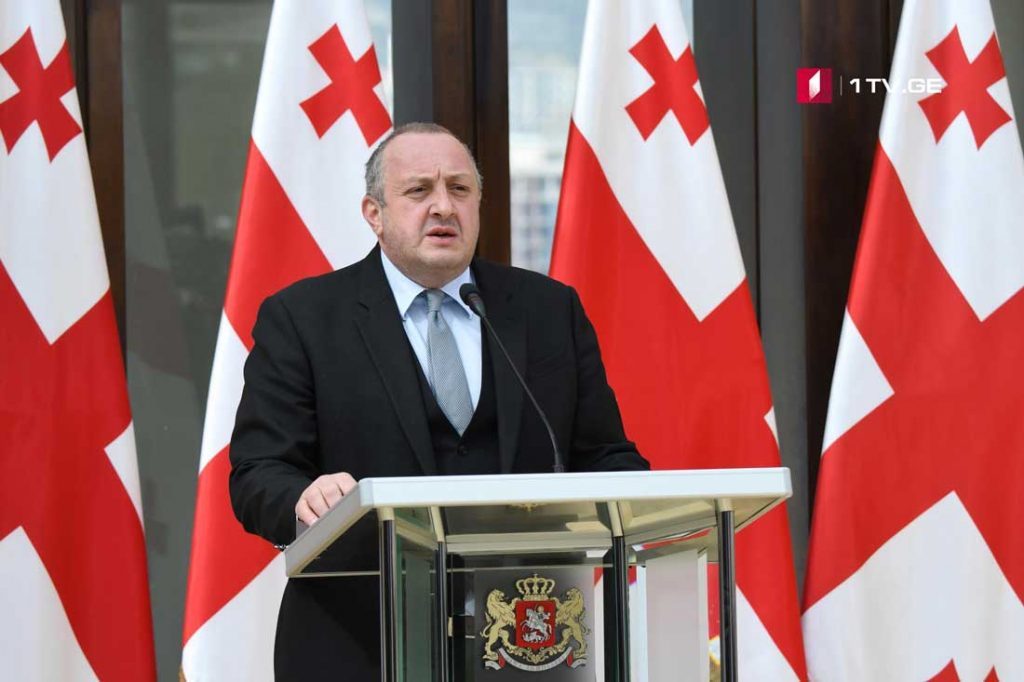 Georgian President awarded doctors
Georgian President Giorgi Margvelashvili awarded doctors of Gori Military Hospital in connection with the 10th anniversary of August 2008 Georgia-Russia war.
During a special activity organized in Gori, President underlined that brevity of doctors shown during the August war gives hope to the public.
"I recall this tragedy with grief. Naturally, this period is full of sorrowful recollections. Today, we pay tribute to those, who did not spare their lives for territorial integrity and freedom of our country. . .  I am grateful to all those, who fought on the battlefield and those, who did not lose faith during the occupation period," President claimed.