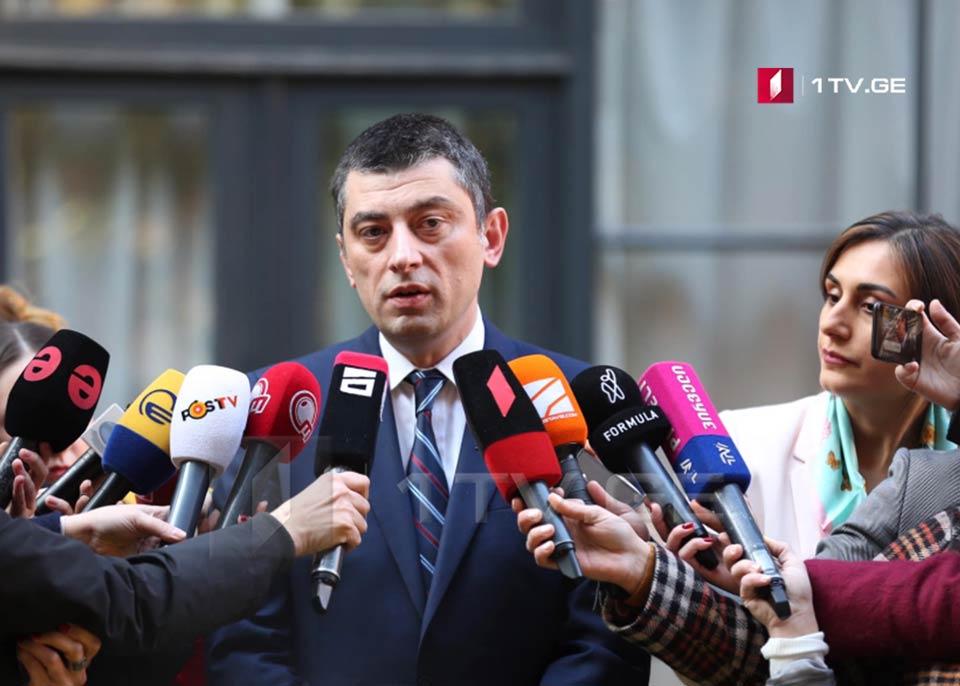 Georgian PM comments on dialogue with the opposition
"I am confident that it is perfectly clear to our international friends and strategic partners who serves what functions, who does what, and who is more motivated to reach this kind of consensus and further to build on it," Georgian Prime Minister Giorgi Gakharia told the press in response to a question about negotiations on the electoral system.
According to the Head of Government, international friends and strategic partners will draw rational conclusions. The Government has no problem communicating with anyone.
"You mentioned tougher sanctions. Are you aware of any sanctions that we might have? There are no sanctions! Any political agreement can only be based on consensus. And consensus is only achieved through smaller compromises from all sides. It is a process in action. I am confident that everyone will prove responsible enough not to undermine the country for the sake of narrow political interests, especially in such an important election year," Giorgi Gakharia stated.