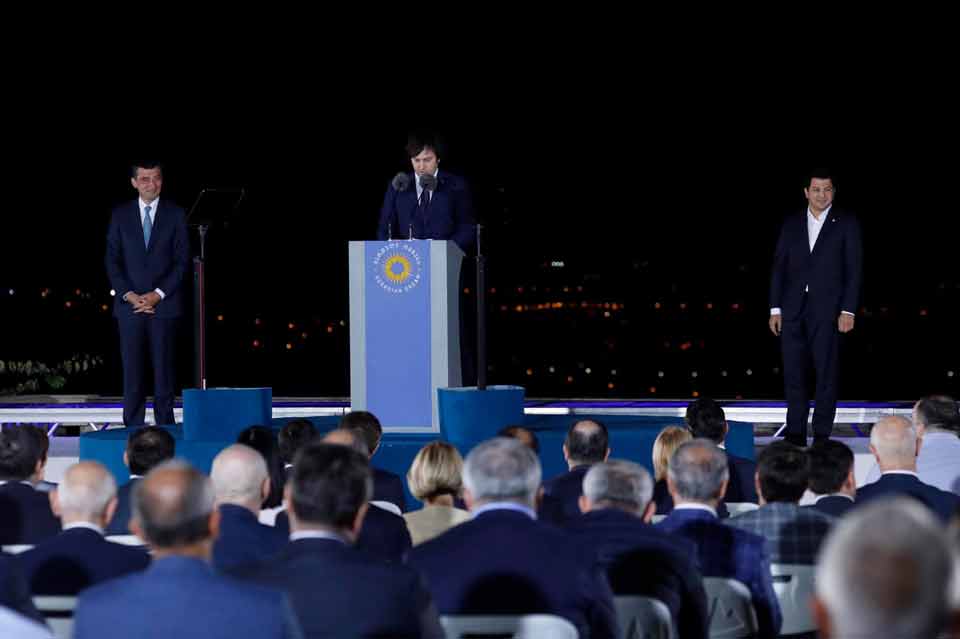 Georgian Dream nominates Giorgi Gakharia as its candidate for PM, Archil Talakvadze for Chairman of Parliament
Georgia's ruling party, Georgian Dream, has nominated Giorgi Gakharia as its candidate for a prime minister and Archil Talakvadze for the Chairman of Georgian Parliament a short while ago.
At the same time, Georgian Prime Minister Giorgi Gakharia, who is on top of the party list, is followed by Archil Talakvadze.
The ruling party has already nominated all 30 of its majoritarian candidates for the upcoming October parliamentary elections, both for the eight constituencies of the capital Tbilisi and the regions.
Today, Georgian Dream has unveiled its top twenty candidates in its party list who will run in the  October parliamentary elections.
2020 Parliamentary elections and elections of the Supreme Council of the Autonomous Republic of Adjara will be held on October 31.