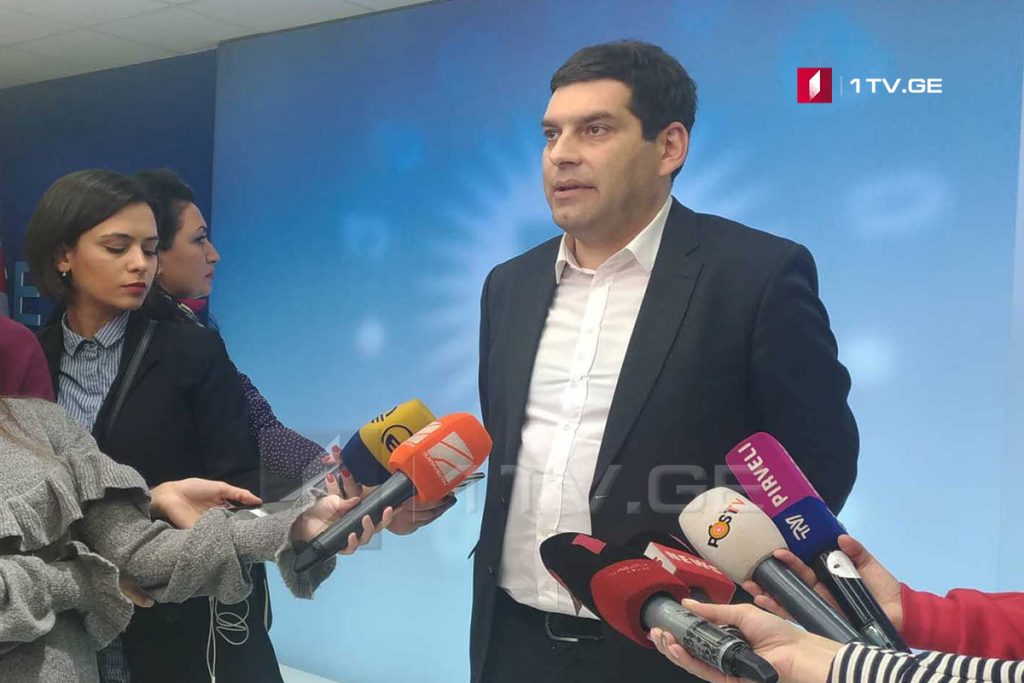 GD member Beka Davituliani calls on int'l organisations to assess UNM's anti-democratic call
Beka Davituliani, a member of the Georgian Dream (GD), says in recent days, the United National Movement (UNM) and the radical opposition have been urging supporters to put pressure on police officers, public officials and their families.
Davituliani believes this action is incompatible with democracy and requires a strict assessment from international organizations.
"Yesterday, one of the leaders of the United National Movement announced party plan at a rally in Batumi suggesting that on the second round of the parliamentary elections, citizens will arrange a 'corridor of shame', thus trying to block and disrupt the election process. This is an incompatible, authoritarian act, an alarming event, and it needs a very strict and clear assessment," Davituliani said.