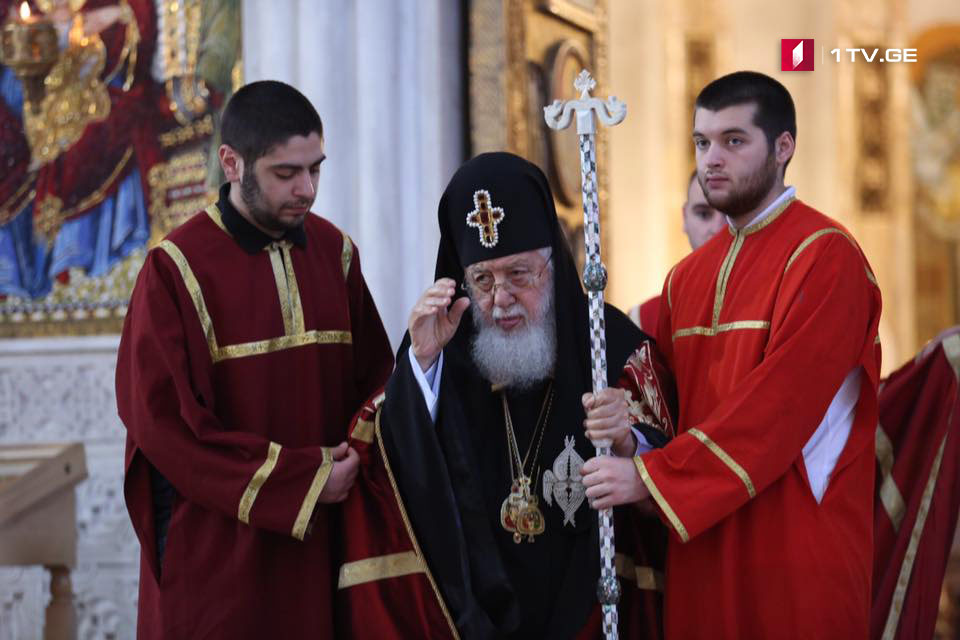 Catholicos-Patriarch of Georgia has turned 87 today
Today is the birthday of Catholicos-Patriarch of All Georgia, His Holiness and Beatitude Ilia II. He has turned 87.
Ilia II was born as Irakli Ghudushauri-Shiolashvili in Vladikavkaz, North Ossetia. Irakli Ghudushauri graduated from the Moscow Theological Seminary and was ordained, under the name of Ilia, a hierodeacon in 1957 and hieromonk in 1959; he graduated from the Moscow Theological Academy in 1960 and returned to Georgia, where he was assigned to the Batumi Cathedral Church as a priest.
In 1961, he was promoted to hegumen and later to archimandrite. On 26 August 1963, he was chosen to be the bishop of Batumi and Shemokmedi and appointed a patriarchal vicar. From 1963 to 1972 he was also the first rector of the Mtskheta Theological Seminary— the only clerical school in Georgia at that time.
In 1967, Ilia was consecrated as the bishop of Tskhumi and Abkhazeti and elevated to the rank of metropolitan in 1969. After the death of the controversial Patriarch David V, he was elected the new Catholicos-Patriarch of Georgia on 25 December 1977.
On December 25, 2019, the 42th anniversary of enthronement of Ilia II as Catholicos Patriarch of All Georgia was marked in Georgia.