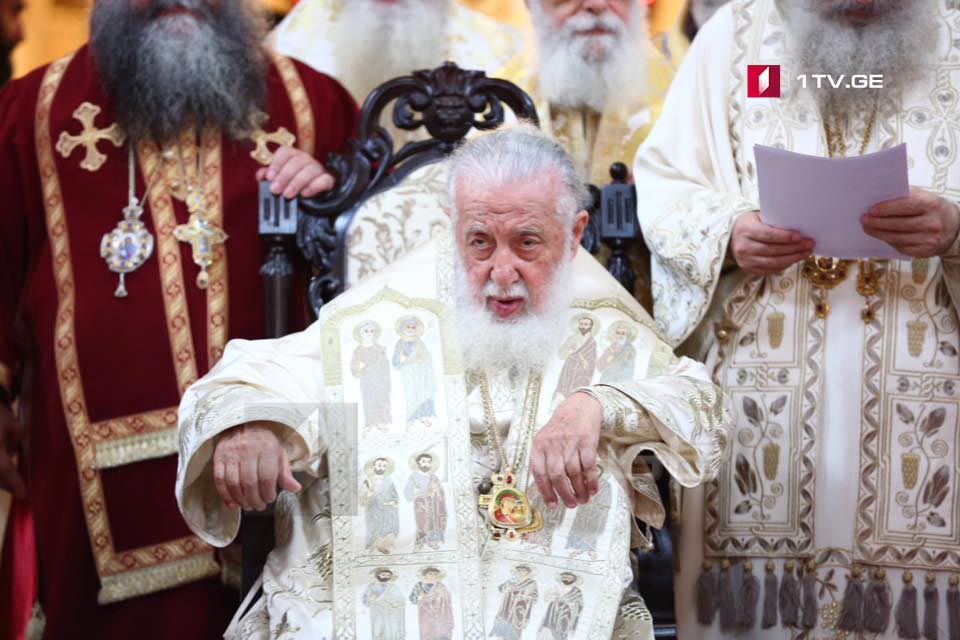 Catholicos Patriarch – Fire destroyed the beauty not only of France but of whole Europe
Catholicos-Patriarch of All Georgia, His Holiness and Beatitude Ilia II sent letters to President of France Emmanuel Macron and Pope Francis and expressed sorrow over the fire at Notre Dame Cathedral in Paris.
"With deep sadness, we extend our sympathy to you in connection with the occurrence of fire in Notre Dame Cathedral. Exceedingly difficult is the trial that you are facing today but we hope that everything will soon be restored and renewed. I implore God that he might support every man in the restoration and renewal of the faith, hope and love in their souls," reads the letter.
Paris' Notre Dame Cathedral has been saved from "total destruction," according to a French fire official, after a massive fire ripped through the structure on Monday and caused the roof and the main spire to collapse. The spire and most of the roof of the centuries-old cathedral have been destroyed, but the two bell towers and the main edifice were saved.