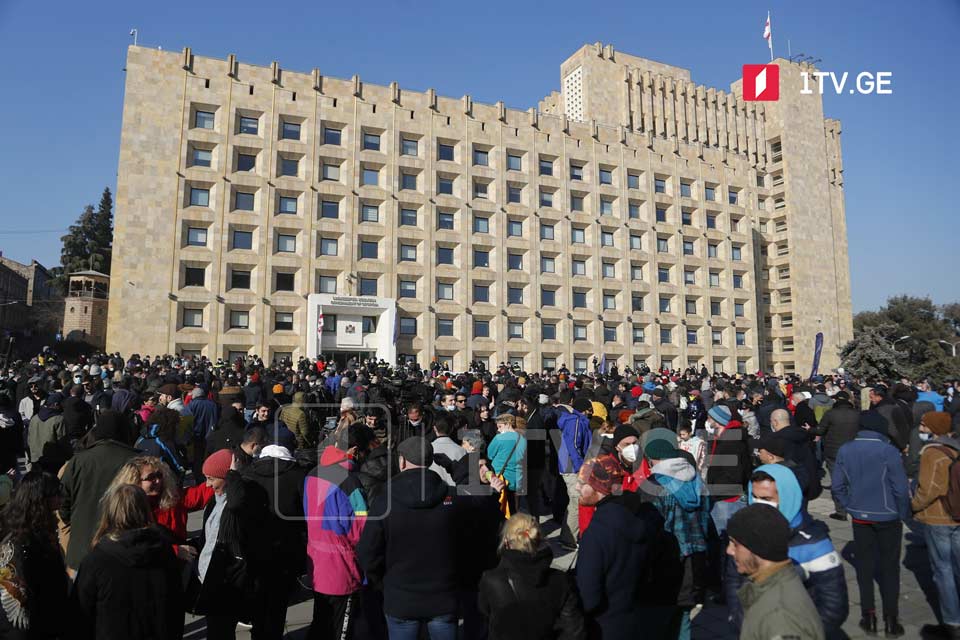 Georgians protest against Covid-19 restrictions
A group of people, business representatives, and political party members are rallying in front of the Government Administration on Sunday.
The rally participants protest against coronavirus-related restrictions.
The opposition Girchi leader, Zurab Japaridze, said the restrictions must be lifted.
"There are many countries that did not close schools, kindergartens, public transport amid pandemic. They continue normal living. Sacrificing people for hunger is insane. It must end here soon," Japaridze noted.
One of the rally participants, Alexander Paikidze, added that the government has to lift restrictions within 48 hours. Otherwise, protesters would kick off picketing the state agencies.