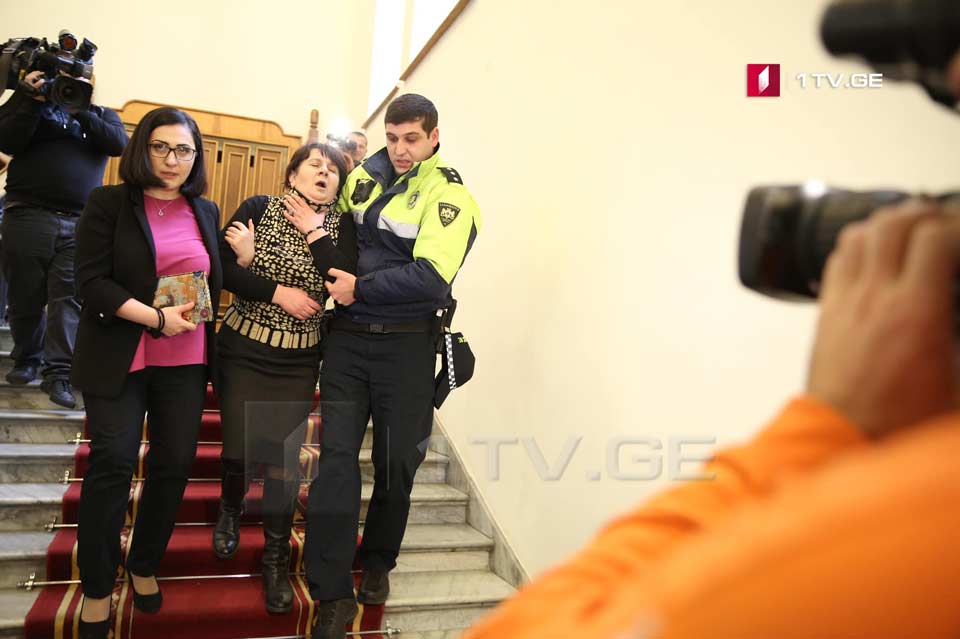 Ambulance called after when several people felt sick because of sharp smell in parliament session hall
Ambulance service brigade has arrived at Parliament after when several people felt sick because of the sharp smell in the parliament session hall.
One of the members of parliament staff has been taken to the hospital.
As a member of majority Irakli Kobakhidze said, two opposition lawmakers entered the parliament session hall and poured unidentified substance there.
According to MP Zaza Papuashvili, the sharp smell has been felt after when Lela Keburia and Irma Nadirashvili entered the session hall.
The plenary meeting of the Parliament took a break. Law enforcers are working at the site.
In addition, the movement "It is a Shame" published a statement and claimed responsibility for the "unpleasant smell" at the session hall.