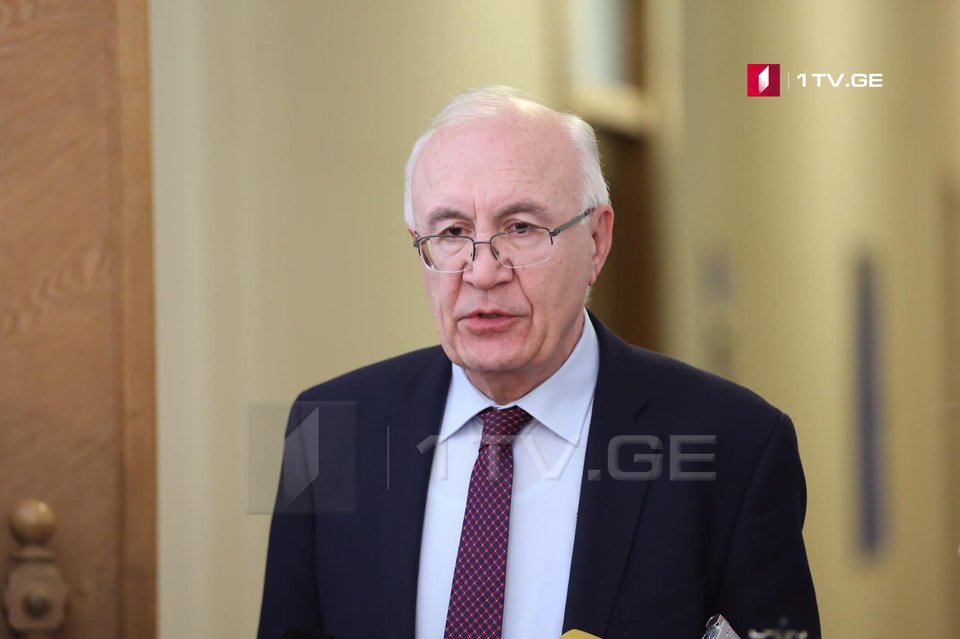 Zurab Abashidze and Gregoriy Krasin held meeting in online format
Zurab Abashidze, Special Representative of Georgian Prime Minister for Russian Relations and Gregoriy Karasin, a member of the Russian Federal Council held a meeting in online format within the framework of Georgia-Russia informal dialog on November 27.
According to Press Service of Georgian Governmental Administration, at the offset of the meeting, Zurab Abashidze spoke about the situation in Abkhazia and Tskhinvali Region. Despite the pandemic, the Russian Federation continues large-scale military training and the process of so-called borderization along the occupation lines, with blatant violations of human rights reported and connectivity with said regions practically terminated.
Special emphasis was placed on the recently approved program for creating a unified social and economic space between Russia and occupied Abkhazia, which, according to the Georgian side, is yet another illegal step toward de-facto annexation. These issues will be discussed in more detail during the next round of the Geneva International Discussions, the key format for security and humanitarian issues between Georgia and Russia.
Among the issues on the meeting's agenda, the parties discussed the dynamic in the January-October, 2020 trade and economic relations and transport and humanitarian ties between the two countries. Due to the pandemic, the trade relations between the two countries in said period have somewhat declined, the meeting pointed out. The parties also emphasized the protection of the interests of trade and transport companies and solving problems facing them.
While discussing transport ties, the Russian side underlined that, in the context of an improving epidemiological situation, it will be possible to consider resumption of direct flights between Georgia and Russia, though the Russian side has yet to make a final decision on this matter. According to the Georgian side, politicizing this issue is wrong.
The conversation touched on the 2011 Agreement between the Government of Georgia and the Government of the Russian Federation on Key Principles of Customs Administration and Merchandise Trade Monitoring Mechanisms. In particular, the parties pointed out clear progress in the process of negotiations. The parties expressed commitment to promote the work of the expert-level working groups and the implementation of the agreement.
In light of the Russian side's interest, Zurab Abashidze confirmed that Richard Lugar Center for Public Health Research, a key player in Georgia's fight against the pandemic, will be ready, with an adequate epidemiological situation in place, to host a group of international experts, including Russian specialists, to familiarize themselves with the lab's work. As it was underscored during the meeting, stirring a propaganda hype in this context is absolutely unacceptable.
It was also mentioned that, in 2021, the Russian side plans to reconstruct the territory adjacent to the Kazbegi-Larsi border checkpoint in order to facilitate transport movement.
The date of the next Prague-format meeting between Zurab Abashidze and Grigory Karasin will be determined later.