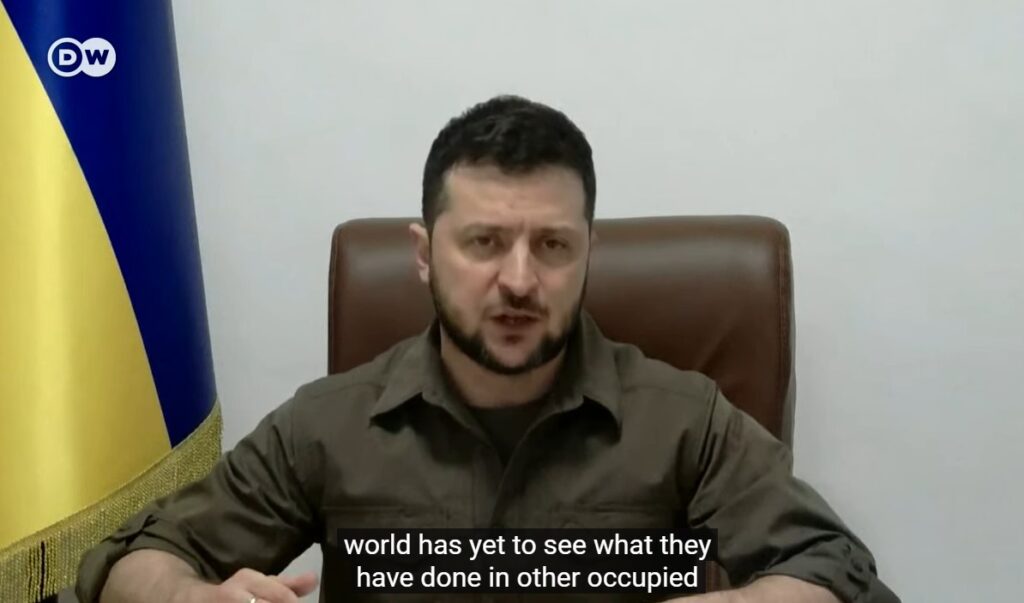 World watched but did not want to see occupation of Crimea, war against Georgia, Ukrainian President says
"The world watched but did not want to see the occupation of Crimea, the war against Georgia, and the seizure of entire Transnistria from Moldova," Ukrainian President Volodymyr Zelensky said in his address to the UN Security Council on Tuesday.
Ukrainian President demanded that Russia faces "accountability", saying it should be brought before an international tribunal.
"The Russian military and those who gave them orders must be brought to justice immediately for war crimes in Ukraine," he said.
He calls on the council to throw Russia out as a member of the Security Council.