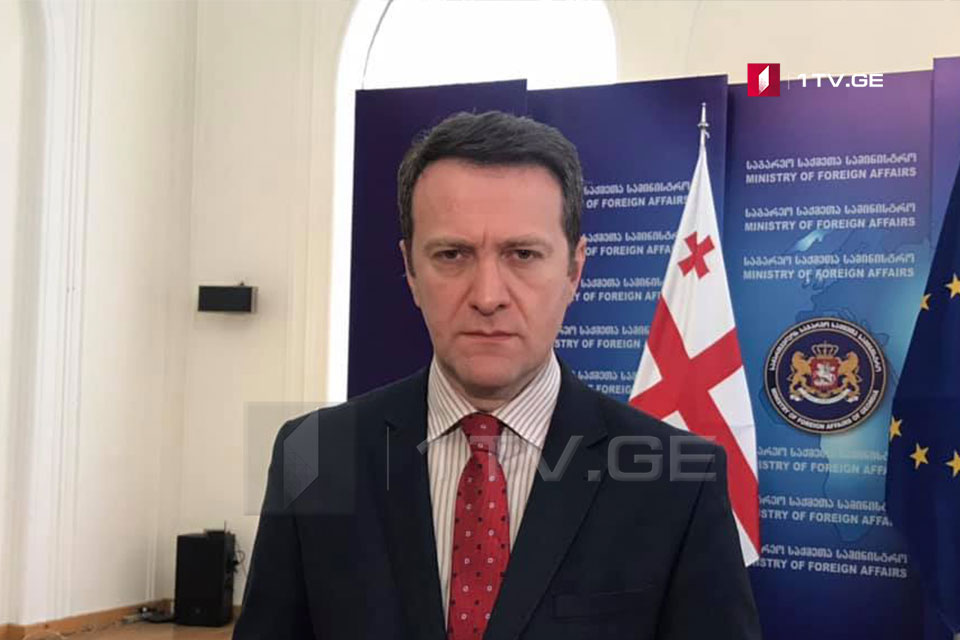 Vladimer Konstantinidi urges Russia to refrain from spreading misinformation about Lugar Center
We call on the Russian side to refrain from provocative statements about the Lugar Center and to make efforts to fight the real disease posing danger to the whole world instead of spreading misinformation, – Representative of the Georgian Foreign Ministry Vladimer Konstantinidi said when commenting on the statement made by the spokeswoman of the Russian Foreign Ministry Maria Zakharova about the Lugar Center.
At today's briefing, Russian Foreign Ministry spokeswoman Maria Zakharova said that the Pentagon had offered the Georgian government to expand the range of research conducted in Lugar center and as she noted it should not be excluded that in such laboratories, especially near the Russian border, Americans work on creating dangerous disease pathogenic agents.
According to Konstantinidi, everyone is aware of the important role of the Richard Lugar Research Center in the fight against COVID-19 pandemic, especially in terms of testing.