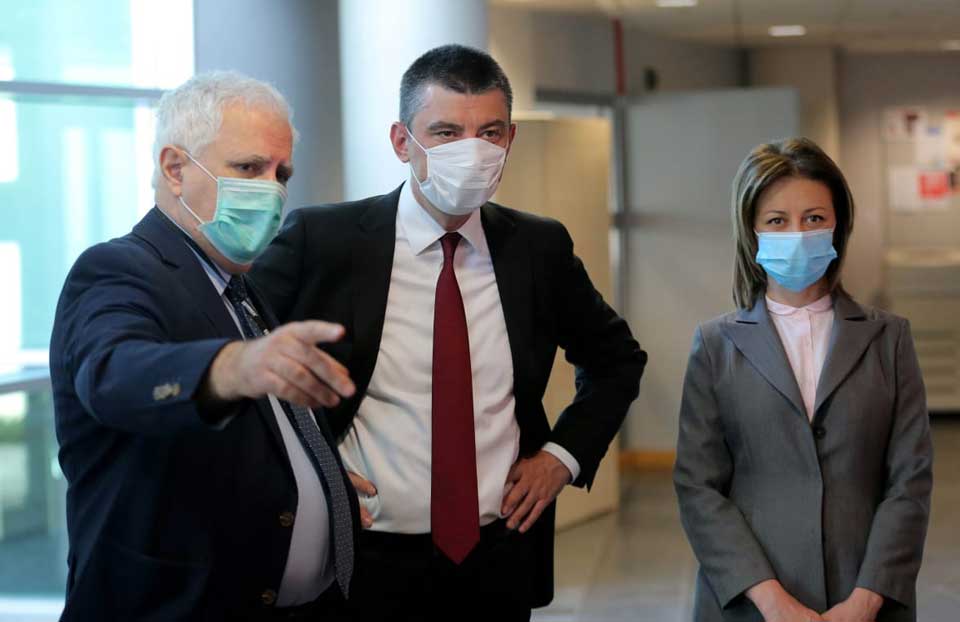 Prime Minister thanks NCDC and Lugar Center staff for invaluable work in protecting the country and citizens
Georgian Prime Minister Giorgi Gakharia expresses his gratitude to the employees of the National Center for Disease Control (NCDC) for their invaluable work in protecting the country and its citizens. The Head of Government, together with Health Minister Ekaterine Tikaradze, visited NCDC and Lugar Center for Public Health Research today.
During his meeting with the staff of NCDC, singled out the centre's enormous contribution to the fight against the pandemic, adding that it is thanks to the centre that Georgia succeeded in taking important preventive measures before the pandemic's declaration. According to the Prime Minister, it is due to the professionalism and enormous efforts of the centre's staff that the country's epidemiological situation is currently under control since NCDC plays a key role in epidemiological supervision, contact tracing, lab diagnostics, and coordination.
The Prime Minister also familiarized himself with the basic principles of work at Lugar Center for Public Health Research created in Georgia with US support and placed by the Government under NCDC in May of 2013.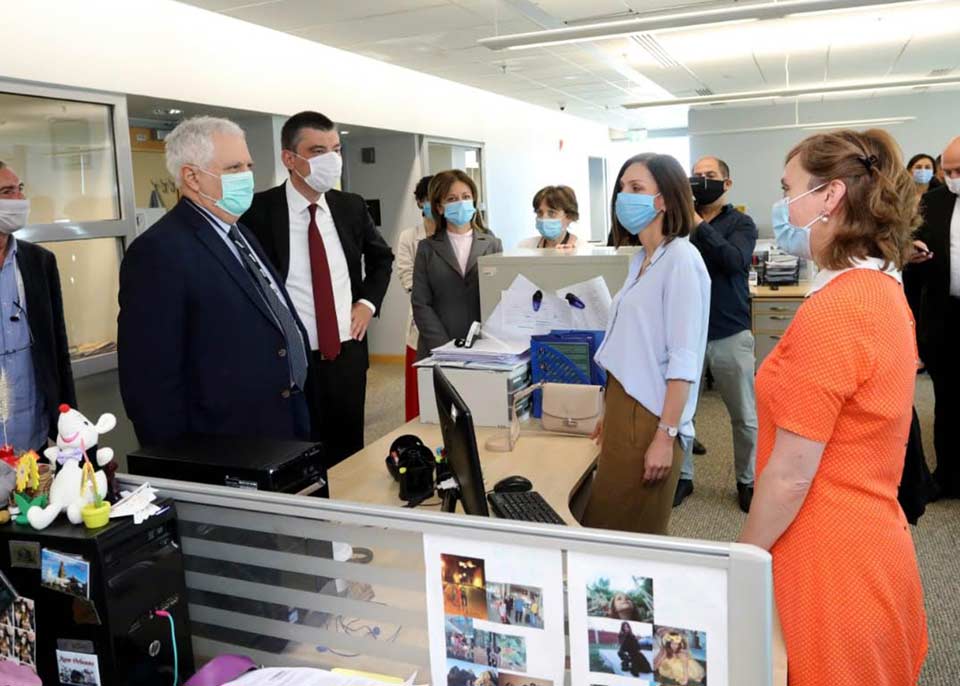 NCDC Director Amiran Gamkrelidze and Deputy Director Paata Imnadze provided the Prime Minister with detailed information on Lugar Laboratory's ongoing studies, including COVID-19 research efforts underway at Lugar Center since January 30. Alongside expanding testing efforts, 18 laboratories have engaged in diagnostic work. If only 73 tests were conducted in May, the scope is expanding in summer to reach 4,000 tests in August and up to 10,000 tests this coming fall.
The Prime Minister of Georgia emphasized that the operation of a laboratory with the latest equipment enables the country to be effective in diagnostics and epidemiological supervision of various dangerous diseases, even exclusively in the region in some cases. Giorgi Gakharia thanked Georgia's strategic partner, the United States of America, for its support ensuring the success of such an important institution in the country.
The staff of NCDC thanked the Prime Minister for timely and effective decisions within the scope of the Interagency Coordination Council, resulting in Georgia's successful fight against COVID-19 becoming a role model for the region and many countries of the world.