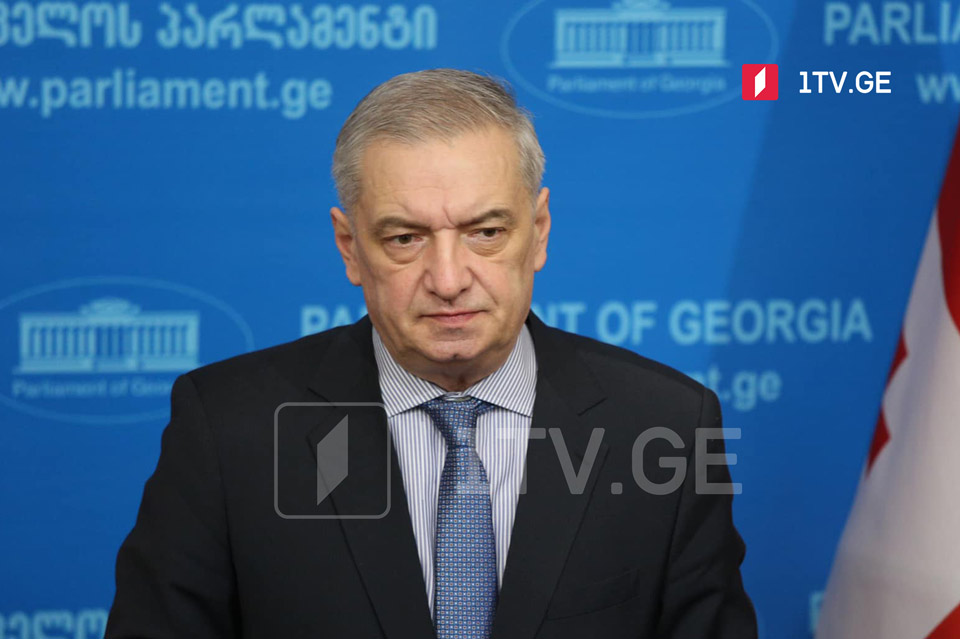 Vice Speaker believes candidate status contributes to depolarization
Vice Speaker Gia Volski believes that EU candidate status would significantly contribute to Georgia's depolarization.
Volski repeated PM Irakli Garibashvili's remarks at the Global Security Forum (GLOBSEC) in Bratislava, including about de polarization.
"Granting candidate status is viewed in two aspects: European community and relevant structures objectively assess the reforms carried out in Georgia disregarding political speculations. Depolarization does not mean making friends but creating equal conditions for everyone. Candidate status would significantly contribute to this.
Frankness is the key when taking up the floor. It is a fact that polarization is evident all around the world. Russia continues occupying Georgia's territories, and Russia uses military force for its strategic interests. This is a reality, and a small country with scarce resources has to care about its security primarily," Volski said.