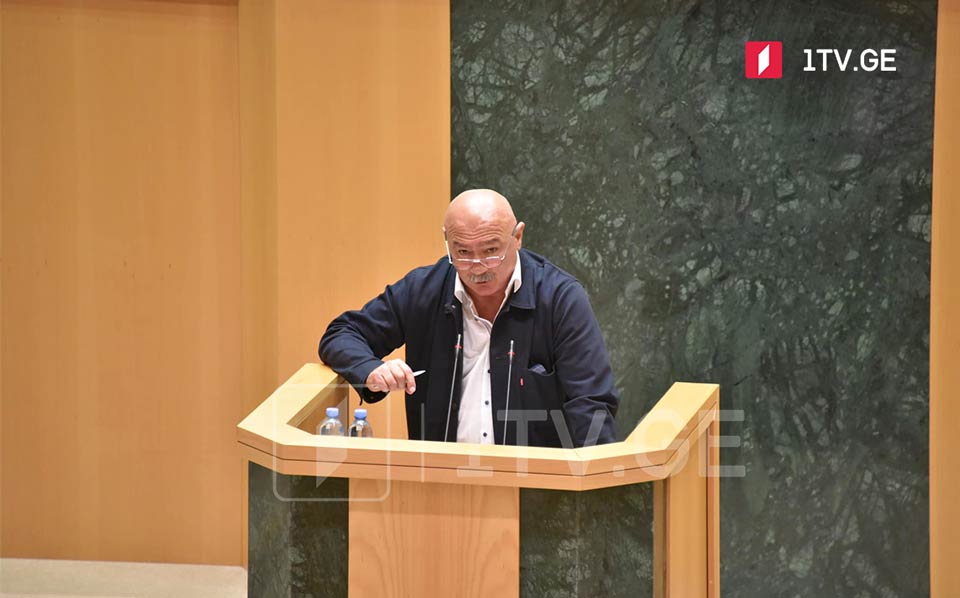 Vasil Maglapheridze: Each citizen paid GEL 1.3 to GPB per month in 2021
GEL 1.3 per month is the amount each citizen pays the Georgian Public Broadcaster based on the 2021 data, Vasil Maglapheridze, Chairman of the GPB Board of Trustees, told MPs on Wednesday, explaining that this amount is received by recalculating the Public Broadcaster's annual budget per capita.
According to him, European Broadcasting Union (EBU) uses this approach to compare the funding of public broadcasters in various countries.
"EBU, which unites 56 countries, recalculates the annual budget of public broadcasters per capita to compare the funding of various countries. Following this method, the tax paid by each citizen to GPB amounts to 1 GEL and 30 Tetri per month in 2021. According to the EBU analysis, this figure is below the critical limit," said Vasil Maglapheridze.
The Board Chair cited a quote from the EBU report: "The situation in the Caucasus countries (Georgia, Armenia and Azerbaijan), as well as in Moldova, Morocco and Ukraine, is alarming. The average monthly income of broadcasters from each citizen is EUR 6 in other countries. This funding equalled EUR 1 in 2019 in Ukraine, which is a critical indicator".
As Maglapheridze noted, based on this method, the annual tax paid by each citizen per month is below the critical limit in Georgia. He added that the GPB received 0.12% of the GDP, while other EBU member broadcasters received an average of 0.16% based on the 2020 data.