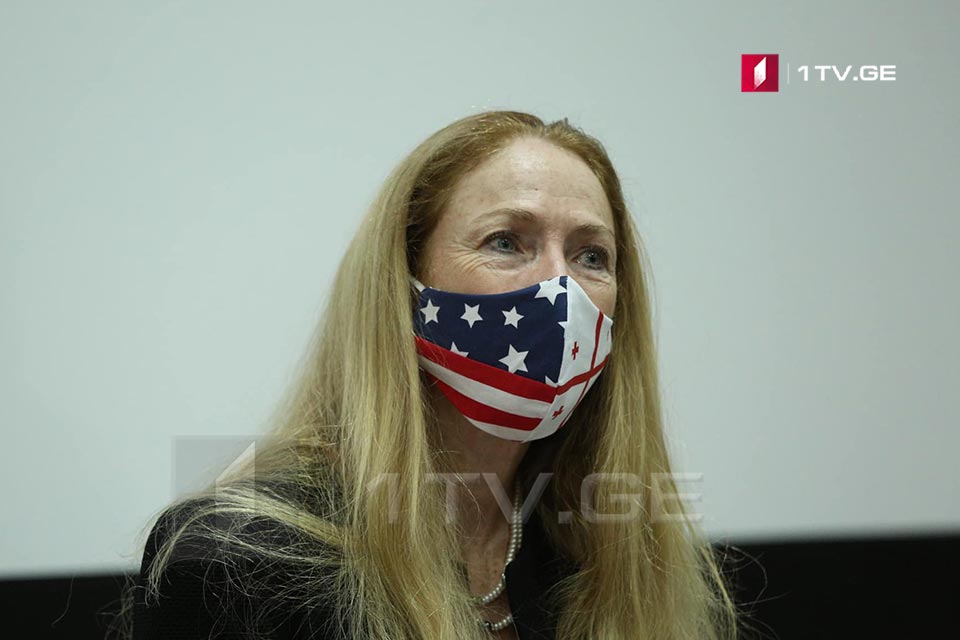 US Ambassador to Georgia – Please, go to vote, wear face masks and observe social distancing rule
US Ambassador to Georgia Kelly Degnan met with Chairwoman of Georgian Central Election Commission (CEC) Tamar Zhvania. The sides talked about the voting process.
US Ambassador underlined that the CEC had taken significant steps to ensure safe environment for holding the elections amid COVID-19 pandemic.
"These elections are very important for Georgia. The main thing is a quiet atmosphere and free choice for people. . . . It is important that there is no intimidation and violence, and of course we will observe such cases. We will focus on that. Please wear face masks to observe social distancing rule. Please, everyone, go to the polls and vote," Kelly Degnan said.
The 2020 Parliamentary Elections are being held in Georgia today.