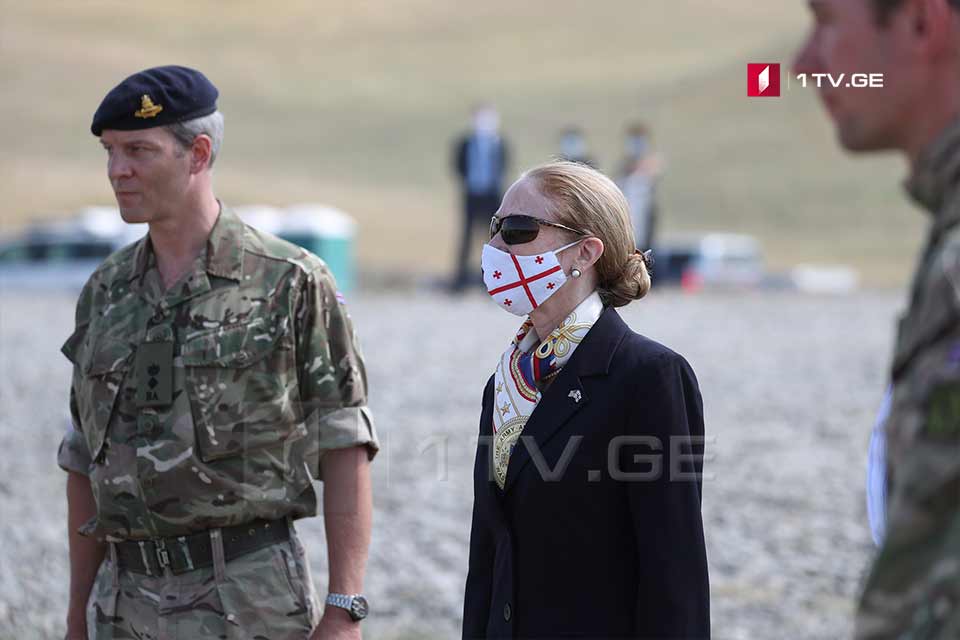 US Ambassador to Georgia attends closing ceremony of Noble Partner 2020
Kelly Degnan, US Ambassador to Georgia attended the closing ceremony of multinational military training Noble Partner 2020.
US Ambassador said that training did not only mean strengthening of defense capabilities and development of military compatibility, but also served as a clear messages sent to any aggressor.
According to Degnan, Noble Partner 2020 united Georgian defense forces with NATO allies. She evaluated the military exercise as very successful.
"We managed to bring the armed forces safely despite the pandemic. The Georgian government and forces of ally countries applied to security measures for ensuring security and health of the soldiers," Degnan said.