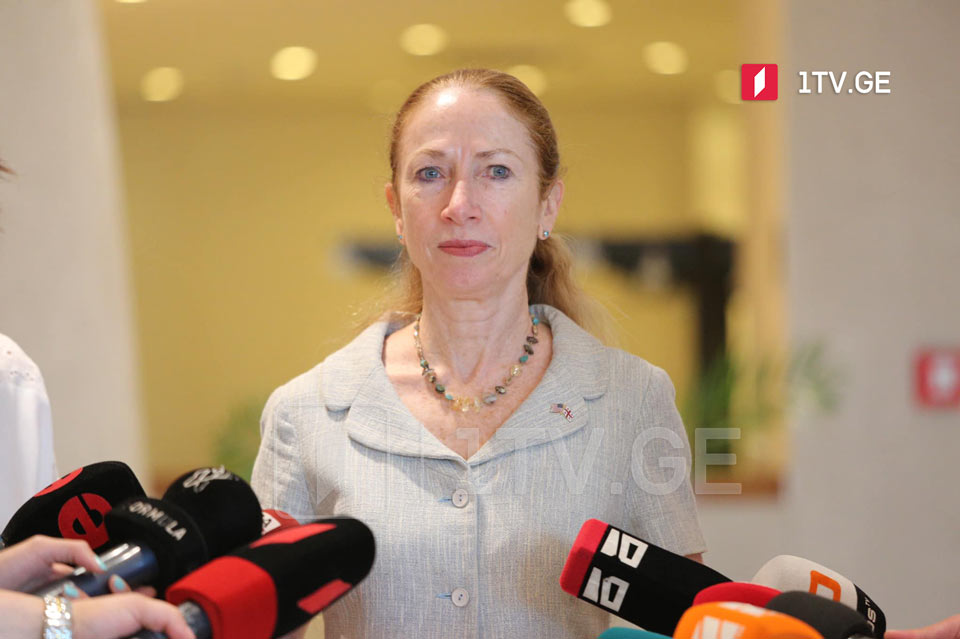 US Ambassador sees election reform as inclusive, consultative process
The election reform was an inclusive and consultative process, said US Ambassador to Georgia Kelly Degnan. "What was important was an inclusive, consultative process, involving the opposition, the stakeholders to develop this law," she said. According to the US Ambassador, some opposition parties did not agree with all the new elements that were added to the reform.
"There were elements of it that were added beyond what was discussed in the April 19th agreement. That is fair enough. Some of the opposition didn't agree with all of the new elements, but that is the political process happening in parliament, as it should. I think what is important, is to have this kind of debate and consultation with people involved in the issue instead of unilateral actions that do not necessarily reflect all of the voices, all of the parties that the Georgian voters elected last October," Kelly Degnan claimed.
The Georgian parliament backed the Election Code amendments at the third reading at the extraordinary session on June 28. The electoral reform changes the Election Code fundamentally, including the rules for the Central Election Commission staffing. The amendments envisage electronic voting. It also bans canvassing and the use of administrative resources.