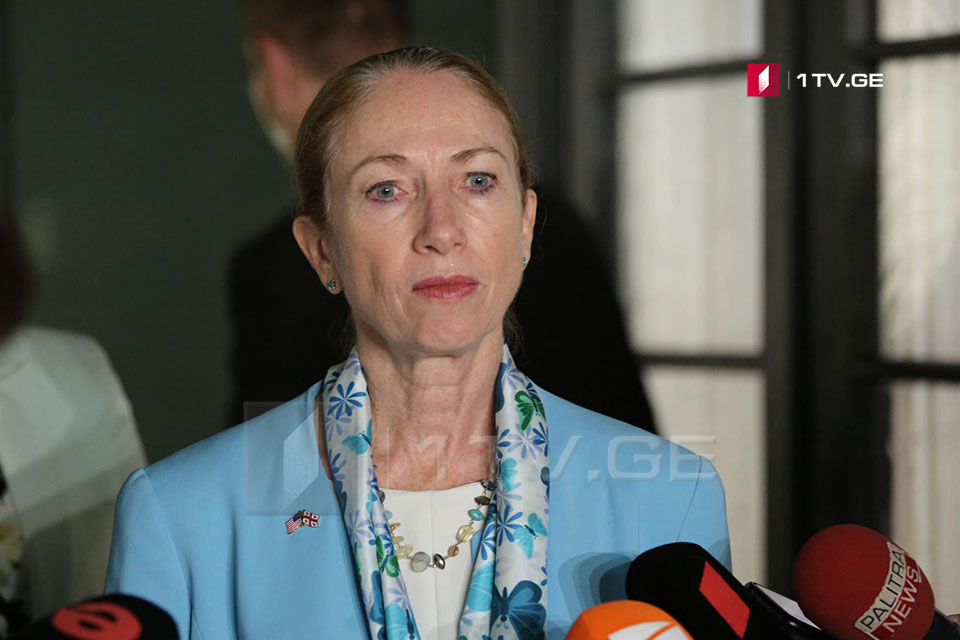 US Ambassador on situation at Larsi checkpoint
US Ambassador to Georgia, Kelly Degnan, commented on the situation at the Larsi checkpoint on the Russia-Georgia state border, which has recently been overcrowded with Russian citizens fleeing partial mobilization in Russia.
In handling the issue, the Georgian government, according to the Ambassador, must strike a balance between security concerns and offering assistance to individuals fleeing Russian President Vladimir Putin's repressions.
"This is a very complicated issue, and it really is up to the government of Georgia to set the policy for this. You see that different countries are taking different measures based on their circumstances. It's going to be up to the Georgian government to decide on the best way to address this, trying to balance the concerns of security, which is first and foremost, as well as trying to support those fleeing repression and war in Russia and Ukraine," Kelly Degnan said.
On September 24, Russian President Vladimir Putin approved a draft measure imposing harsh prison sentences for wartime desertion and/or refusal to serve. Three days earlier, Putin announced a "partial" military mobilization for the Ukraine war.