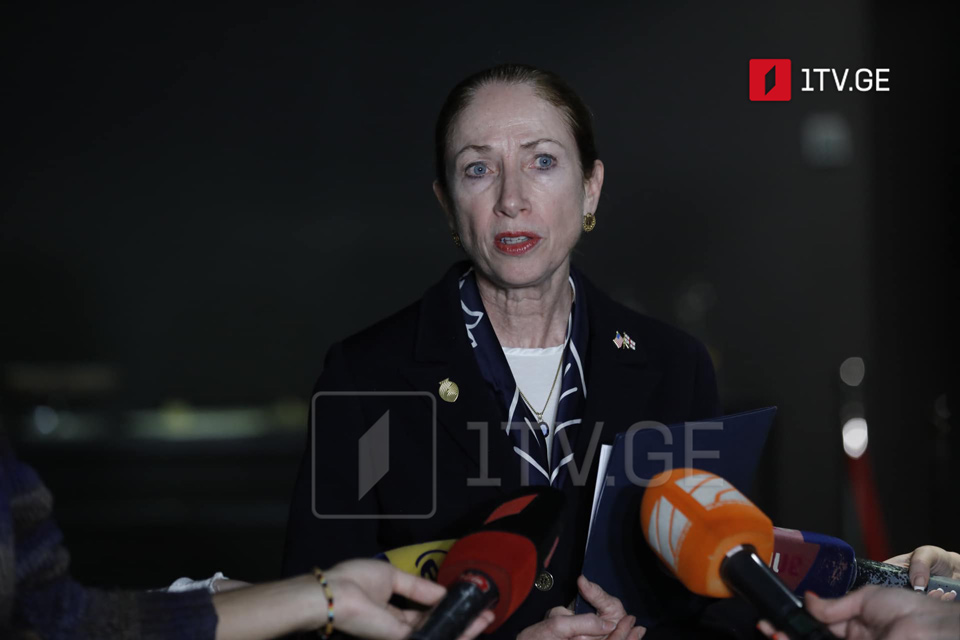 US Ambassador confused about MPs, who worked in NGOs, criticizing NGOs' good work
It's a little bit confusing to me now to hear some of MPs, who worked in NGOs, criticizing the good work that NGOs are doing, US Ambassador to Georgia Kelly Degnan said on Friday.
US Ambassador commented on the remark by MP Irakli Zarkua regarding Senator Shaheen and called it "completely inappropriate".
"From what I understand, no Georgian would use that kind of language against anyone. I think it was completely inappropriate, and most Georgians recognize that. As to the proposal regarding the NGO restrictions, that sounded to me like something straight out of the Kremlin playbook. That's what we see happening to NGOs in Russia.
I don't think that is what Georgia has been working for these past 30 years, to go back to that kind of oppression. In fact, I think, at least from my experience, as I've been travelling around Georgia, I have seen really important work that's being done by NGOs and civil society to help improve the lives of everyday citizens.
These groups are working to address environmental problems, working to provide legal aid to families in need. These are NGOs that are trying to help students, young people who are disadvantaged or disabled. There are many different kinds of NGO groups and civil society groups that are made up of the people in the neighbourhoods who want to address a problem and make this country and this society better for all Georgian citizens. That's why we support Georgians who come together to form organizations like NGOs.
It's surprising to me sometimes because many of the Members of Parliament, including those in the ruling party, have worked in NGOs—they started out in NGOs—and contributed to Georgia's growth and development through the good work of NGOs.
It's a little bit confusing to me now to hear some of them criticizing the good work that NGOs are doing. I would hate to see Georgia lose that strength, the voice that the people of Georgia have in their NGOs and their participation in civil society. It's such an important part of a strong democracy and a strong Georgia," Ambassador Degnan underscored.