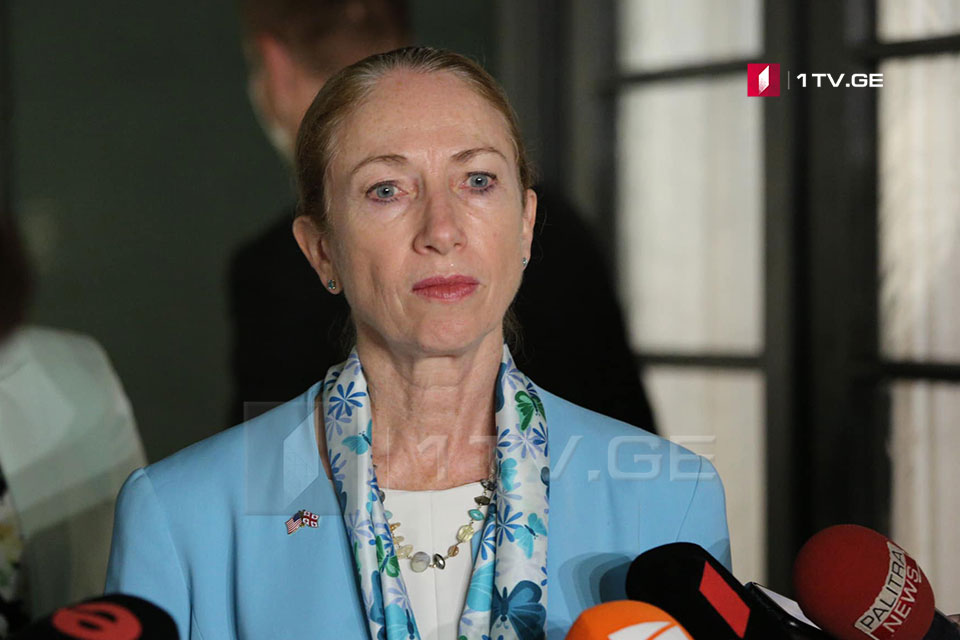 US, allies ready to assist Georgia to make progress toward NATO membership, Ambassador Degnan says
US Ambassador to Georgia Kelly Degnan Thursday said, "Georgia is a very strong partner of NATO, and I think that's shown by the high-level delegation that attended the Madrid summit."
She believes "the Summit was also an opportunity for Georgia to re-galvanize around the steps that Georgia needs to make. Many of them are the very same kinds of reforms that are being called for in Georgia's European Union candidate status."
Kelly Degnan claims, "work that's done to promote the European Union membership candidate status will also benefit Georgia's NATO membership process, because these are the same kinds of political and democratic reforms."
"The Summit was a display of how strong the NATO Alliance's unity is in the face of Russia's brutal war against Ukraine. It was a reaffirmation of the purpose of the NATO Alliance, which is a defensive Alliance that stands to promote peace and stability in Europe and beyond.

It's important to remember: NATO is a political-military Alliance. That means it has military standards that must be met as well as political standards that must be met. And the United States and its allies stand ready to assist Georgia to make progress toward that membership," she asserted.
Madrid Summit Declaration, issued by NATO Heads of State and Government participating in the meeting of the North Atlantic Council in Madrid 29 June 2022, decided to step up "tailored political and practical support" to partners including Bosnia and Herzegovina, Georgia and Moldova."
Heads of NATO member states also adopted the Strategic Concept stressing the Alliance's "strong support" for independence, sovereignty and territorial integrity of countries aspiring for membership in the bloc.