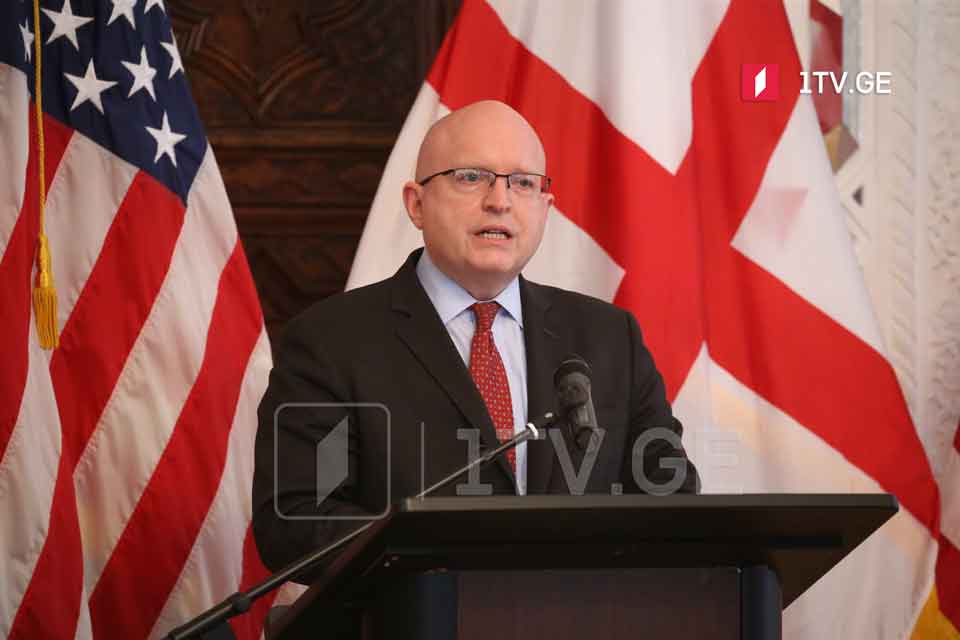 US Acting Assistant Secretary Reeker: Georgia remains US's key strategic partner
"Under Biden-Harris administration, Georgia remains US's key strategic partner in South Caucasus and an important partner in the Black Sea region", Philip Reeker, Acting Assistant US Secretary of State for European and Eurasian Affairs said at the press conference in Tbilisi.
Philip Reeker said that his visit to Georgia aimed to ensure the further development of Georgia as a safe and democratic country.
"My real message has been to assure that Georgia succeeds as a secure, prosperous democracy and continues to advance in its Euro-Atlantic integration. Georgia's political leaders must work together to implement the April 19 agreement, which includes work on electoral and judiciary reforms," he stated.
He noted that during the meeting with the Georgian Prime Minister, Ministers of Defense and Foreign Affairs, he focused on strengthening the democratic institutions in the country.
Philip Reeker said that the United States stands with the Georgian people and supports the country's sovereignty and territorial integrity within its internationally recognized borders. "We condemn Russia's 2008 invasion of the Georgian territories of Abkhazia and South Ossetia," he said.
He added that the United States supports Georgia's integration into Euro-Atlantic institutions, including NATO. "We remain committed to 2008 Bucharest summit statements that Georgia will become a member of NATO," he said.
Philip Reeker focused on cooperation with regard to the Covid pandemic and noted that the US would assist Georgia with the vaccine.
According to Acting Assistant Secretary Philip Reeker, after visiting Baku and Yerevan he will return to Georgia at the end of this week to hold meetings before returning to Washington.