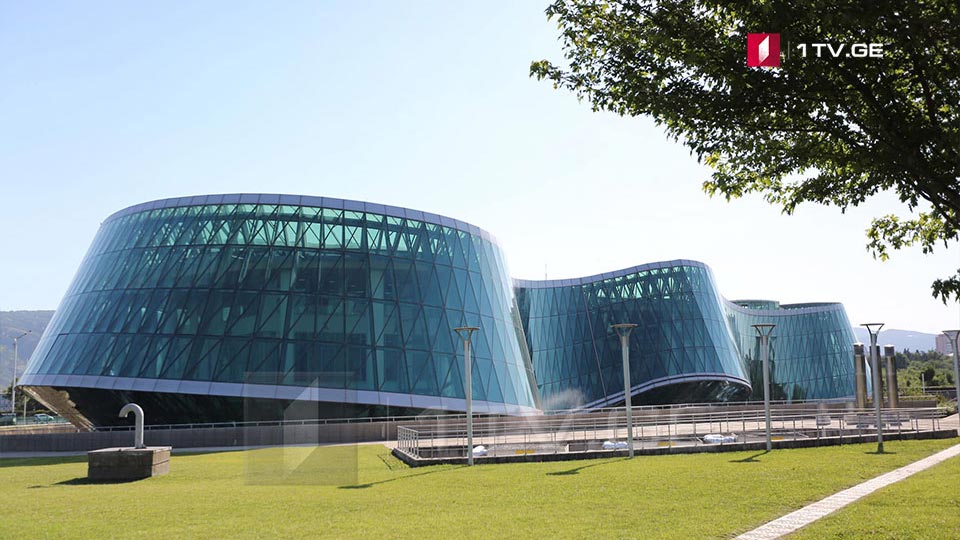 MIA: Up to ten police officers injured, 66 protesters arrested at Tbilisi rally
The Ministry of Internal Affairs (MIA) detained 66 individuals at the Anti-Foreign Agents Bill protest at the parliament building on central Rustaveli Avenue last night.
The MIA said the detainees are charged with petty hooliganism and disobedience to the police. According to MIA about ten employees of the Ministry were injured during yesterday's rally.
"Despite the warnings of the Ministry of Internal Affairs, the rally participants went beyond the norms established by the law on freedom of expression and peaceful assembly, ignoring lawful demands of the law enforcement officers. The gathered protesters behaved aggressively and damaged the protective barriers placed along the legislative building, entrance doors, smashed the building's windows, threw stones, various objects and pyrotechnics into the parliament building and inner yard, which may have resulted in serious consequences. Forms of protest of the participants of the rally near the parliament building and on Rustaveli Avenue gradually became extremely violent," the statement by MIA reads.
According to the statement,  the police were forced to use proportional force consistently and special means of coercion provided by the Law on Police in order to restore public order after issuing appropriate warnings.
"As a result of the violent actions of the protestors, up to 10 employees of the Ministry of Internal Affairs received injuries of various degrees. Citizens were injured as well.
The law enforcement officers arrested 66 people in accordance with Articles 166 and 173 of the Code of Administrative Offenses on the facts of petty hooliganism and disobedience to the legal demand of the law enforcement officer," MIA declares.
The Ministry of Internal Affairs also launched an investigation in connection with the violations and violent incidents that occurred throughout the protest rally near the Parliament under Articles 353 and 187 of the Criminal Code of Georgia.