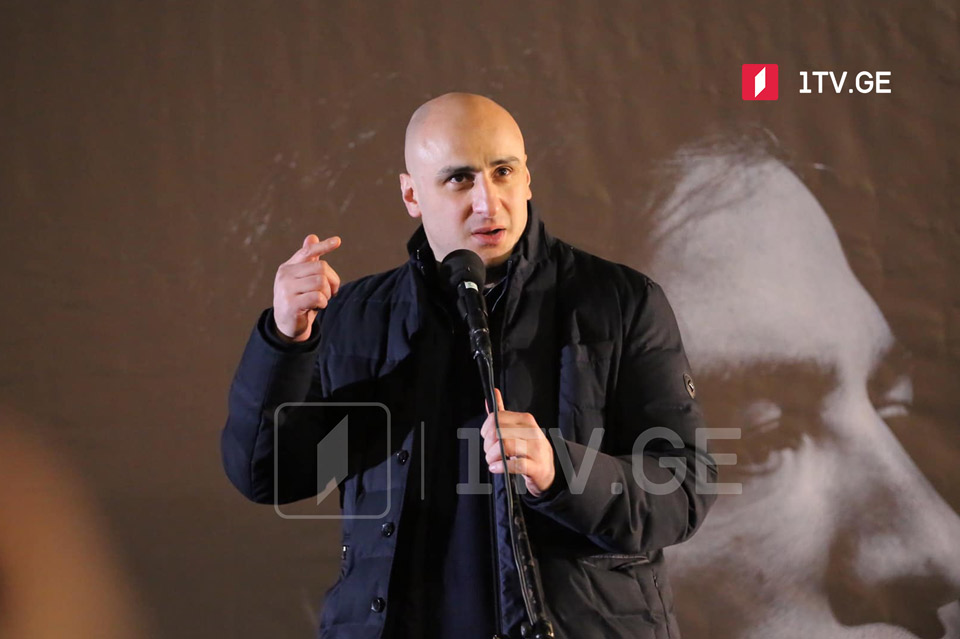 UNM to launch mass hunger strike until jailed ex-president release
Opposition United National Movement (UNM) party will launch a mass hunger strike until jailed ex-president Mikheil Saakashvili is released, chairman of the party Nika Melia announced during Tuesday rally in Tbilisi.
"We begin a new stage of struggle for Mikheil Saakashvili's release. Starting today, we declare a mass hunger strike. That is a tough decision, but it is our constitutional right and a non-violent method of struggle," Nika Melia said.
The UNM Chair stressed he obliges no one to join this challenging form of protest, but high consolidation will contribute to a positive outcome sooner. Melia said the hunger strike would kick off at the UNM central office.
Nika Melia also welcomed President Salome Zourabishvili-initiated process of national reconciliation. "On our part, we will do our best to play a positive role in this process if there is a tiny chance of accord. The conflict among brothers splitting the nation into two camps, the confrontation fits nobody's interests except for the regime and its representatives," Melia claimed.
Demonstrators, joined by the UNM supporters from the regions of Georgia, listened to Mikheil Saakashvili's address read by his mother from the scene and congratulated their jailed leader on his birthday.