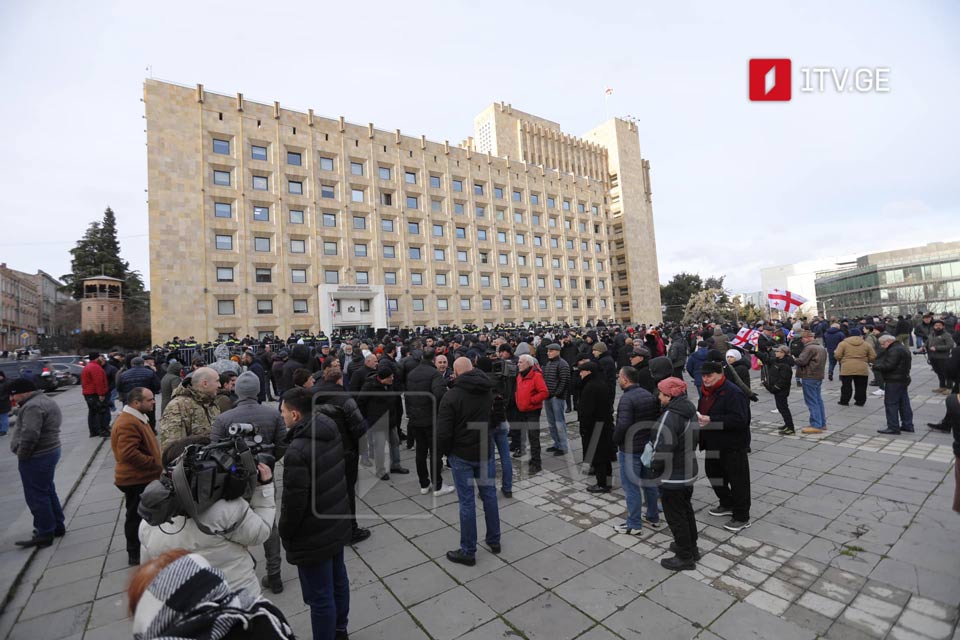 UNM rallies in front of Government House
The opposition United National Movement party held a rally outside the Government House in downtown Tbilisi, demanding that jailed ex-President Mikheil Saakashvili be transferred abroad for treatment.
UNM chair Levan Khabeishvili has appealed for unity, predicting that the protest would be permanent.
"Protests will erupt everywhere these people go, and they will no longer be able to hold peaceful, calm meetings and briefings as they previously did. There will be rallies near the houses of Bidzina Ivanishvili, Garibashvili, and Bregadze, and various state institutions in various cities and districts; Bidzina will have to go to sleep and wake up with police cordons, barricades, and special forces at the door. I call on everyone to stop slagging each other off since the power is now in unity. The main battle is ahead. It is time to forget old grudges," Khabeishvili said.
The Tbilisi City Court denied ex-President Mikheil Saakashvili's motion for his prison sentence postponement or release on February 6.