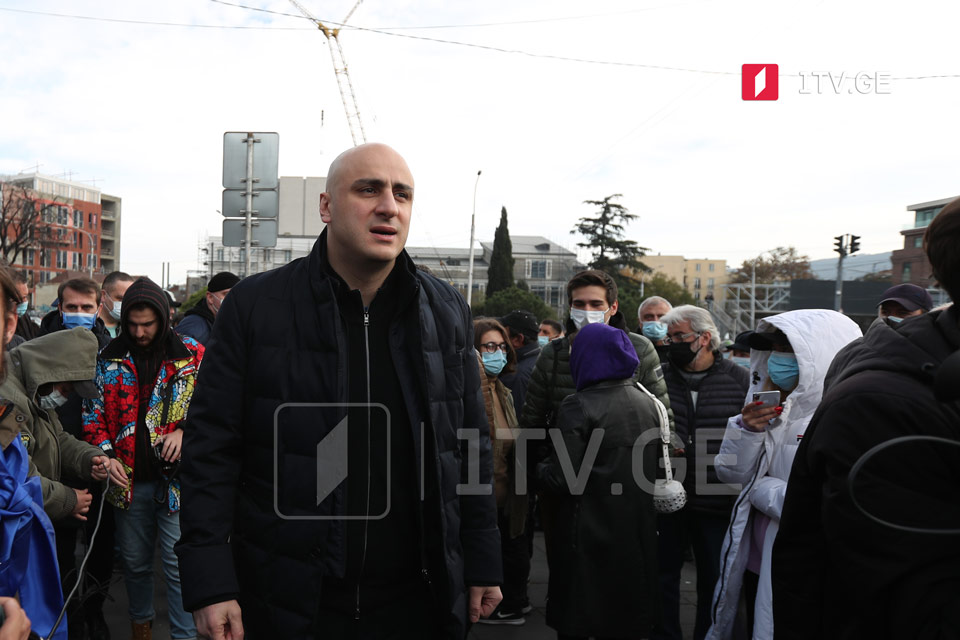 UNM plans no sit back, party chair says
"Georgia has a murderer government, the regime which foundation is falling apart," Chairman of the opposition United National Movement (UNM) party Nika Melia said in Batumi, Adjara, following the approval of the 2022 city budget by the old convocation City Assembly (Sakrebulo).
According to Melia, the government stands on violent methods and police force, but it will have no rest. The more silly things it does, the sooner it will collapse. Nika Melia said people push for change, but not at a bloodshed cost.
"I do not name the exact date, the deadline, but I repeat that the struggle will continue till victory, till the last breath. That's uncompromised, non-stop struggle all across Georgia," Melia claimed.
UNM Chair said the party would not sit back but struggle to release jailed ex-president Mikheil Saakashvili. The UNM will also elaborate a plan on snap elections and other important issues. "Do not hurry. This will take some time," Melia told supporters.
Batumi City Assembly (Sakrebulo) approved the 2022 budget, with fourteen MPs having voted for it amid protest by opposition MPs.