Ukraine imposes sanctions against representatives of occupation regimes of Abkhazia and South Ossetia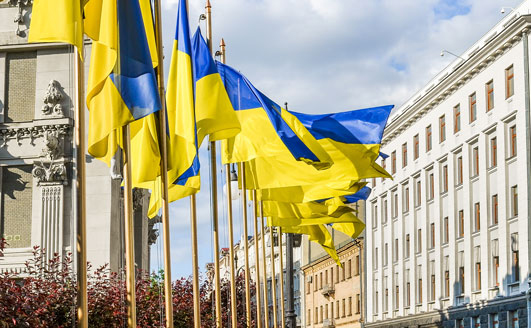 Ukraine imposes sanctions against the representatives of the occupation regimes of Abkhazia and South Ossetia.
The Black List, which was approved by the Ukrainian authorities, includes so-called Chairman of Central Election Commission of occupied Abkhazia Tamaz Gogia,  so-called member of the Parliament Almaskhan Ardzinba, and so-called Ambassador of the Ministry of Foreign Affairs of occupied Abkhazia Oleg Arshba.
In addition, sanctions were imposed against the representatives of Tskhinvali occupation regime – so-called Head of the President's Administration Igor Kozaev, so-called Vice Speaker of Parliament Ruslan Tedeev, so-called MPs – Bakhva Tedeev and Igor Chochiev, as well as the so-called Presidential Assistant David Gazati.
The sanctions imposed against the individuals, who worked as observers at the so-called elections in occupied Donbas.
As the Ukrainian authorities explain, people in the Blacklist will be banned from entering Ukraine's territory and their assets will be frozen.
The corresponding decree has been published on the website of the President of Ukraine. The sanctions imposed for three years against 294 legal entities and 848 individuals.