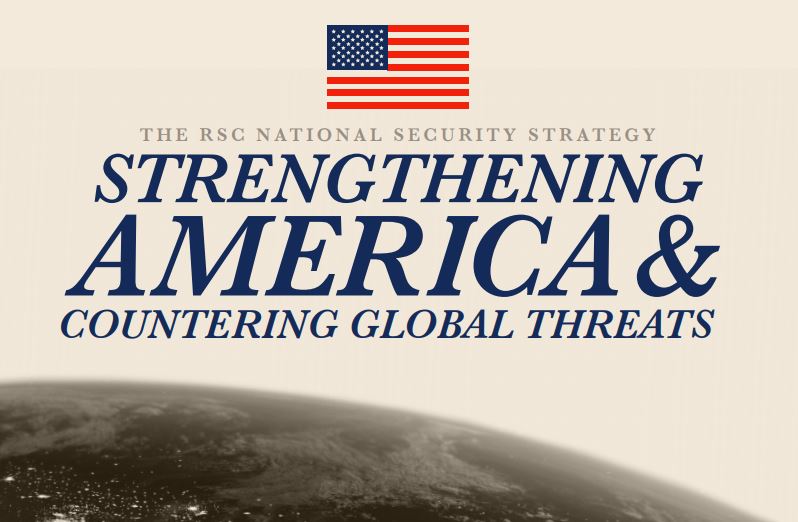 U.S. Republicans study Committee publishes National Security Strategy mentioning Georgia
U.S. Republicans study Committee publishes the National Security Strategy titled "Strengthening America and Countering Global Threats".
The authors of the report are Chairman of the Committee Mike Johnson and Chairman of Foreign Affairs and National Security Task Force  Joe Wilson. Georgia is mentioned in the document.
In particular, the report mentions Georgia in the context of the Russian propaganda deterrence and Georgia Support Act approved by the House of Representatives.
"Congress should mandate sanctions on Russian propaganda chiefs and those undermining U.S. partners from the former Soviet Union and direct the Department of State to produce a report on Kremlin-connected oligarchs who finance Russian military aggression.
Sanctions on Russia should be extended to the leaders of its disinformation campaigns. The same new sanctions authority on propagators of statebacked disinformation that the Task Force has proposed regarding China could also be used on Russian propaganda chiefs and Russian proxies in other countries acting on Putin's behalf.
Additionally, current sanctions have not sufficiently addressed Putin's foreign cronies who undermine the sovereignty of former-Soviet countries. Bidzina Ivanishvili, the richest man in Georgia, is a close ally of Putin and involved in destabilizing Georgia on Russia's behalf.
Viktor Medvedchuk is a proRussian oligarch and proxy in Ukraine who has used his media empire to actively assist Russia's efforts to spread harmful disinformation within the country.
Furthermore, the Department of State should produce a report listing Kremlin-connected oligarchs who help finance Russian military aggression through proxies and mercenary armies. Such a report would be useful for Congress to determine the necessity of future sanctions and would deter individuals and entities from working with the Kremlin" – the document reads.