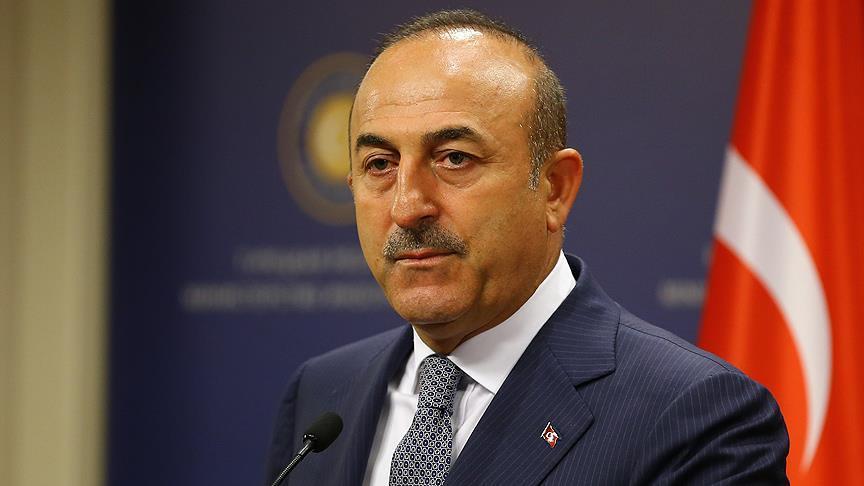 Turkish FM: Turkey supports Georgia's territorial integrity
Turkish and Georgian Foreign Ministers Mevlüt Çavuşoğlu and David Zalkaliani discussed the development of strategic relations between Turkey and Georgia.
Mevlüt Çavuşoğlu claimed that he was glad to host the Georgian FM on the 100th anniversary of Georgia-Turkey diplomatic relations.
According to the Georgian Public Broadcaster (GPB), the Turkish Foreign Minister accentuated trade relations. He said that Turkey-Georgia trade volume amounts to USD 1.8 billion.
Two Foreign Ministers considered security issues in the region and the regional stability following the Nagorno-Karabakh war in the 3+3 format.
Turkish Foreign Minister underlined that trilateral Georgia-Turkey-Azerbaijan cooperation was essential for the Baku-Tbilisi-Kars and Baku-Tbilisi-Erzerum strategic projects' implementation.
"Respecting territorial integrity is crucial for the establishment of peace and stability in the region. We respect the territorial integrity of Azerbaijan and Georgia, of course, including Abkhazia and South Ossetia," Mevlüt Çavuşoğlu stated.
Georgian Foreign Minister David Zalkaliani is meeting with Turkish officials in Ankara.