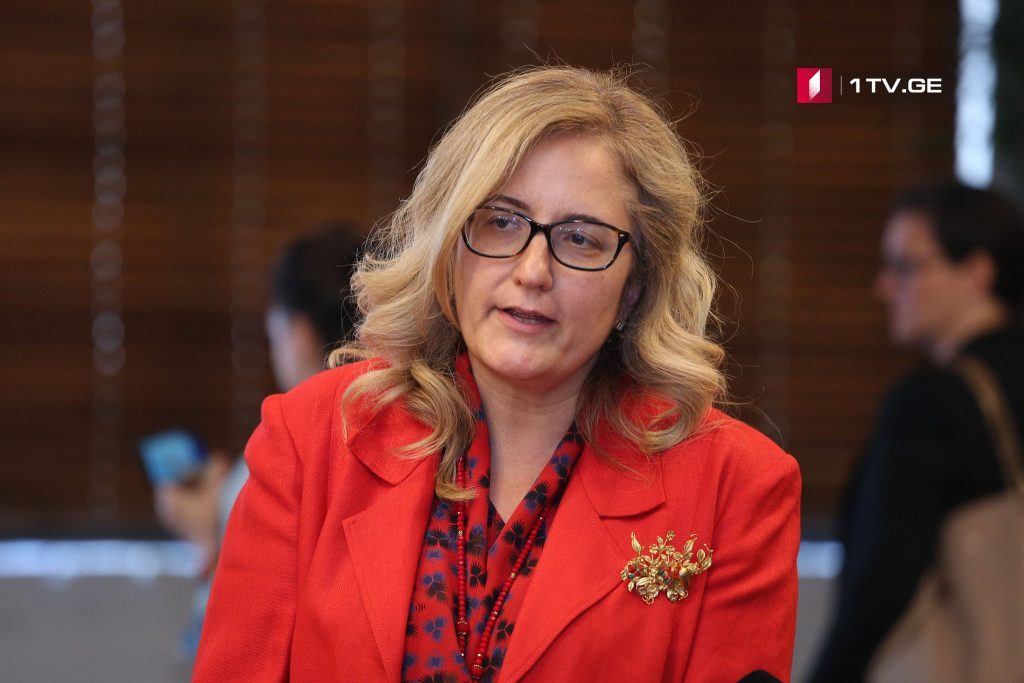 Turkish Ambassador states Namakhvani HPP to be built for Georgia and Georgians, not against them
I welcome all decisions and all statements about transparency. This project is going to be built for Georgia, for Georgians. It cannot be built against Georgians, Turkish Ambassador to Georgia Fatma Seren Yazgan stated.
According to her, all the processes about the tender, agreement, and other details need to be fully transparent.
"I'm pretty sure that this is the case and this be even more. I welcome the confidence-building measures of the government extending the dialogue to those who are against building hydropower plants in general and, in particular, in Namakhvani. All these issues have to be discussed. Of course, there is a contract with the responsibility. So the company, in this case, the Turkish-Norwegian company ENKA Renewables and the government, and the people, who are protesting, should have a decent civilized dialogue. It is a bit late in the process, but it has started, and I welcome it. In the meantime, I'm also pleased to see that certain misinformation and disinformation, targeted propaganda about my country, Turkey, and the rumours aimed at agitating the protesters have been disappearing gradually. I welcome discussing, debating this project, the energy strategy of Georgia on the merits of science, on the merits of policies, and the merits of participant democracies," the Ambassador stated.
At the same time, Fatma Seren Yazgan called on the Georgian investors to look at Turkey.
"The investors already have been asking me questions. I have been assuring the Turkish investors saying that despite the disinformation and propaganda, which was coming mainly out of Georgia, there is a very friendly atmosphere towards the Turkish businesses. Responsible, transparent businesses that are coming here for win-win formulas. I have to remind everyone that even during the war of 2008, Turkish businesses did not leave Georgia, and they kept coming with projects of production to be able to have these win-win solutions.
I think this will keep coming, but, of course, it needs constant effort. I'm seeing on Facebook new pages talking crazy ideas, crazy speculations. That's why I'm saying no one would steal Rioni's water to Turkey and no plan to exploiting any mines there or anywhere else. That is Georgia's natural richness, which belongs to Georgia. Turkish companies like they are investing in the Balkans, in Central Asia, will continue to keep their interest, and I'm a strong advocate of this. We have to do this. I'm also calling Georgian investors to have a look at Turkey too. That is how we will continue developing," Fatma Seren Yazgan added.
The protest against Namakhvani HPP construction has been underway in western Georgia for 182 days. Earlier, the Georgian government announced that the construction of the Namakhvani hydropower plant (HPP) would be suspended for 9 to 12 months until the environmental, geological, and seismological surveys are reviewed.