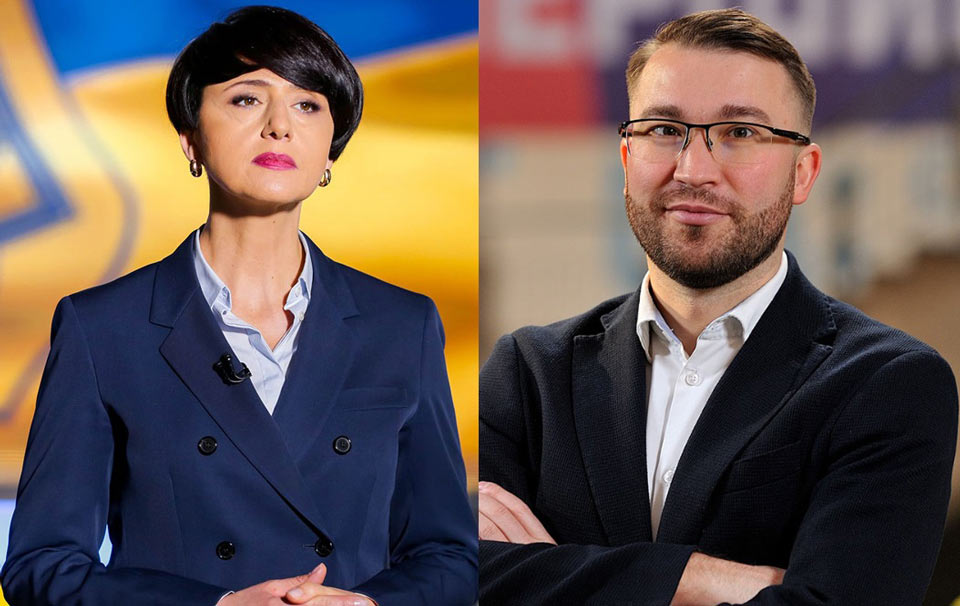 Together we are strong, together we stand, and together we will win, Ukrainian Public Broadcaster's Head congratulates GPB Dir/Gen on Independence Day
Ukrainian Public Broadcaster congratulates Georgian Public Broadcaster Director General Tinatin Berdzenishvili on Georgia's Independence Day.
In a letter, the Head of Ukrainian Public Broadcaster, Mykola Chernotytskyi, said, "since ancient times, Georgia has been known as a hearth of unique culture, pristine nature, and rich history, shrouded in many legends and myths. This prominent date celebrates the unity and endurance of the Georgian people who – despite all the peaks and valleys – have led their country to liberation, independence, and democratic advancement – once encroached and still threatened by Russia's blatant arbitrariness."
"These days, Ukrainian people – experiencing the same unjustness – are forced to stand up for our right to an independent and free existence. In this valiant battle against the unprovoked military aggression, the people of Georgia have proved to be a true friend of our nation, standing up against the atrocious cruelty and violence, showcasing firm determination to protect democratic values, and providing Ukraine with vital support and heartfelt compassion.

We cordially appreciate the support of Georgia for Ukraine's freedom and integrity as well as its firm determination in confronting the unprecedented injustice and violence. Besides, JSC "UA: PBC" highly values the support on the level of the democratic instruments, such as Public Service Media, that repel misinformation and provide awareness of the terrible atrocities and sufferings that the Ukrainian people have to experience nowadays.

Thus, I once again want to express to my deep appreciation of your effort and wish you and your country peace and prosperity!

Together we are strong, together we stand, and together we will win," noted Mykola Chernotytskyi in his congratulatory letter to Tinatin Berdzenishvili.