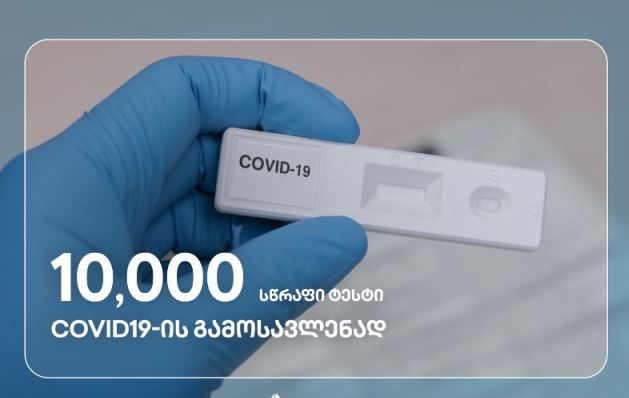 TBC Bank buys 10 thousand quick tests for coronavirus
TBC Bank bought 10 thousand quick tests for COVID-19 with purpose to curb spread of the novel coronavirus in the country. The order is sent to the U.S. and Switzerland.
The tests will be imported to Georgia in the nearest future and be handed over to Health Ministry.
Vakhtang Butskhrikidze, Director General of TBC bank said that cooperation between the state and private sectors had a decisive role in coping with the challenge facing the country.