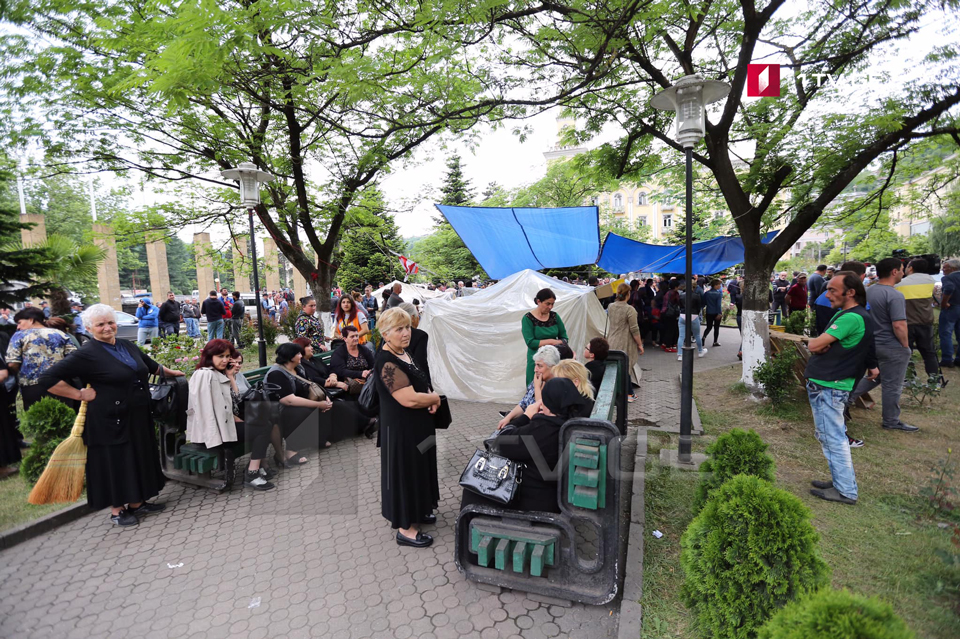 Strike continues for already seventh day in Chiatura [Photo]
Strike of miners continues for the already seventh day in Chiatura district, Imereti region. The working process is still paralyzed in Mining Enrichment Plant.
Miners demand wage increases by at least 30% and improvement of working conditions.
Workers of Chiatura Mining Enrichment Plant went on strike on May 16. 15 miners started a hunger strike in protest, however, one of them has suspended it due to the deterioration of the health conditions.