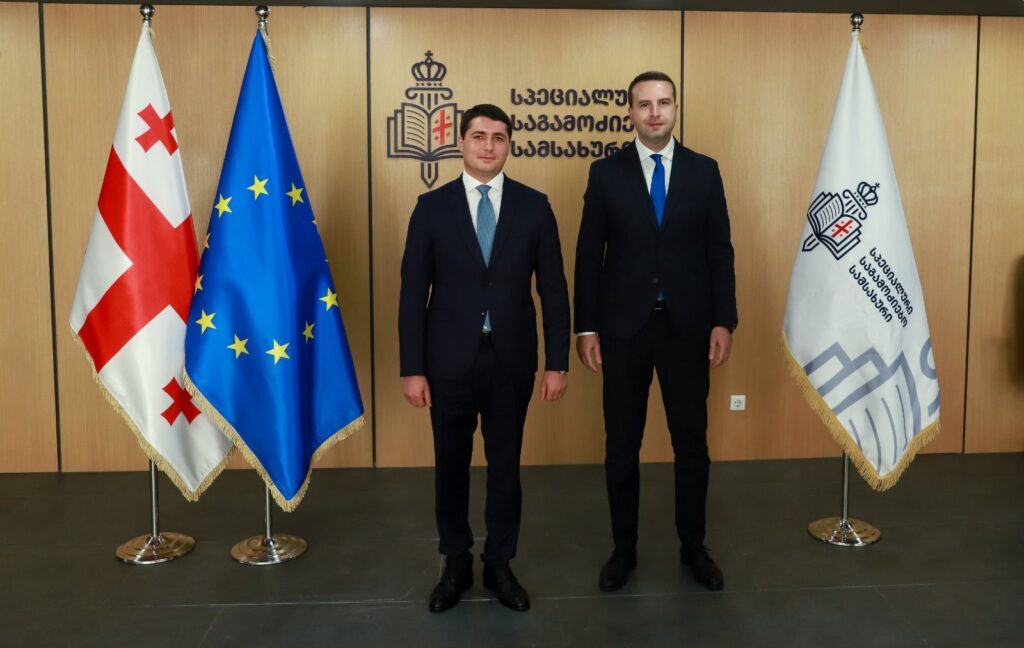 Special Investigation Service head meets Armenian Investigative Committee Chair
The head of the Special Investigation Service, Koka Katsitadze, hosted a delegation from Armenia led by the chair of the Investigative Committee, Argishti Kyaramyan.
The purpose of the visit was to facilitate the exchange of experiences in various investigative areas between the two countries and to enhance future cooperation.
During the meeting, Koka Katsitadze provided an overview of the Special Investigation Service's main activities, functions, and the reforms it has undertaken to establish transparent investigation standards.