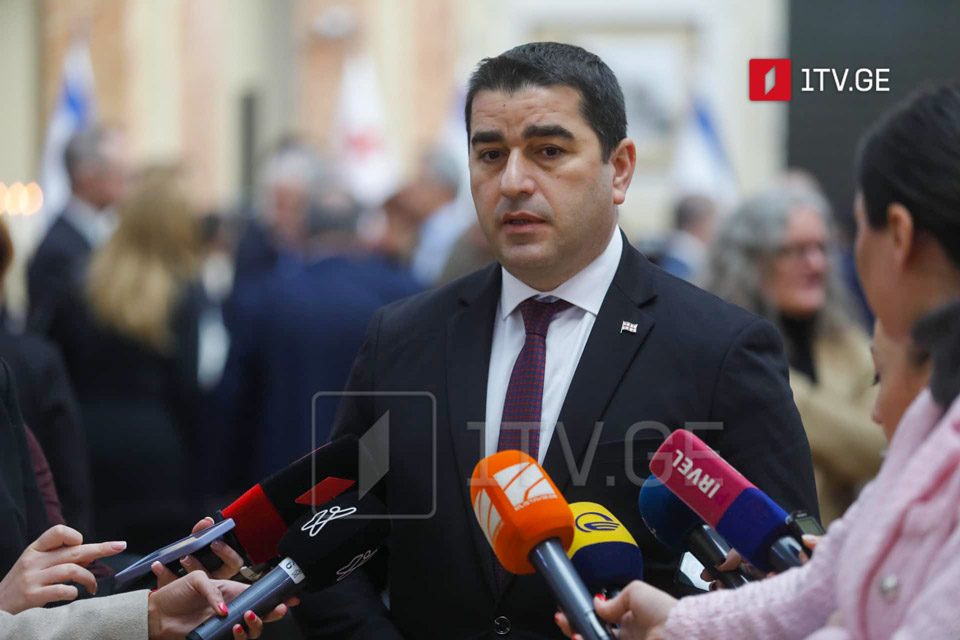 Speaker: We hoped President would stand up for rule of law, but she chose another path
Georgian Parliament Speaker Shalva Papuashvili expressed disappointment with President Salome Zourabichvili's decision to pardon Mtavari Arkhi TV founder Nika Gvaramia, stating that they had hoped the President would stand on the side of the rule of law and justice upheld by the Georgian people.
Papuashvili noted that there seemed to be considerable pressure on the President regarding the pardon. He emphasized the importance of the President aligning with the rule of law and justice, "but she chose a different path by granting the pardon," he added.
The Speaker questioned the motivation behind the decision, stating that the President provided no simple explanation.
"The motive could not have been the illegality of the verdict because Georgian courts decided it in three instances. Similarly, she could not name humanity as the purpose because Gvaramia did not seek a pardon, and she could not name depolarization because it would be cynical to use it as a motive," the Speaker stated.
Papuashvili expressed scepticism regarding claims that the decision would lead to depolarization, referring to previous pardons and their failure to achieve that goal. He further suggested that those who supported the President's decision and viewed it as a step toward depolarization was shifting responsibility onto the opposition.
"We'll wait and see if they change their radical agenda. Our partners appear to accept responsibility as well. If this is their viewpoint, now is the time to talk to the opposition about changing the political agenda because the ball is now in their court," Papuashvili remarked.
Mtavari Arkhi TV founder Nika Gvaramia was released from Rustavi's 12th penal institution late at night following President Salome Zourabichvili's pardon.