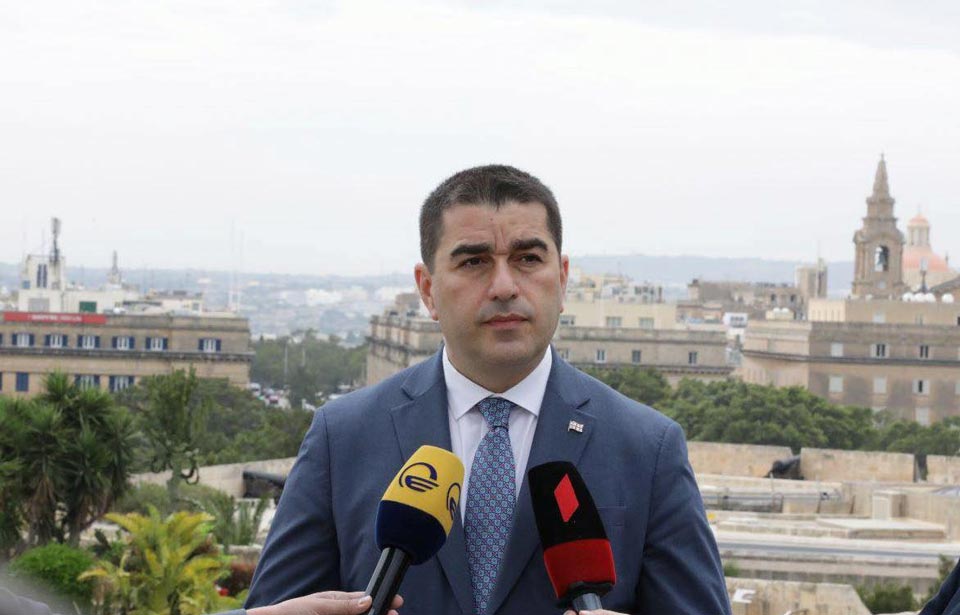 Speaker vows Georgia to fully comply with international sanctions
Russia imposed flight restrictions, and it is good that restrictions against Georgia are now lifted. Also, other injustices against Georgia, including the occupation, should end. This is where Russia's decisions should ultimately lead, Georgian Parliament Speaker Shalva Papuashvili stated.
The Speaker underscored that no sanctioned aircraft would be allowed to fly in Georgia.
"We have stated repeatedly that Georgia will fully comply with international sanctions and will not be used to circumvent sanctions. It was explicitly declared that no sanctioned airline or jet would arrive at Georgia's airport. This was also stated unequivocally that Georgia has no plans to impose bilateral restrictions on Russia. The Georgian government adheres strictly to these two principles: on the one hand, it ensures international sanctions are followed. On the other hand, it does not impose bilateral sanctions on its own people," the Speaker said.