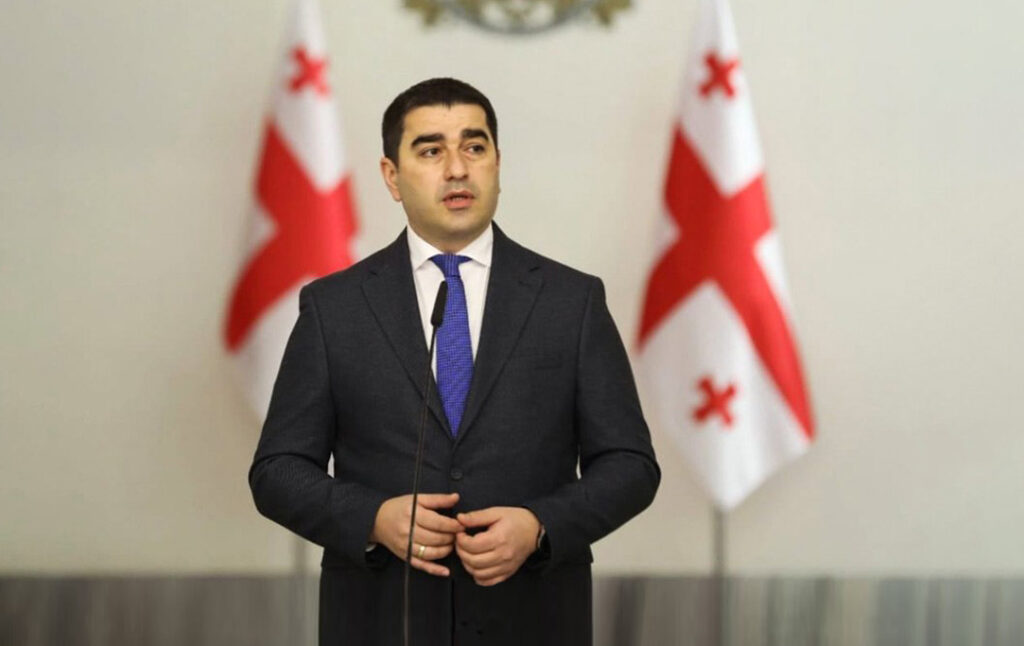 Speaker Papuashvili regrets EU politicians embrace Russian propaganda tools
It is disappointing to see European politicians embracing Russian propaganda techniques, said Georgian Parliament Speaker Shalva Papuashvili, commenting on the draft resolution on Georgia adopted by the European Parliament's Committee.
Everyone could observe, as Shalva Papuashvili pointed out, how the balanced resolution was attacked by adopted amendments.
"Compromises were made to finalize a particular wording. Unfortunately, the Committee's final version featured an unhealthy compromise. The altered text appears to be written in George Orwell's Newspeak manner, proposing to designate a philanthropist as an oligarch, a person who became an oligarch by stealing from the Georgian army as a media manager, and the founder of the repressive regime Saakashvili, as a beacon of democracy.
Newspeak is an inverted reality that we are encouraged to tolerate. We will not accept such deception. Russia is the only country that has created such an inverted reality. It is unfortunate to see European politicians employing Russian propaganda techniques," Speaker Papuashvili said.