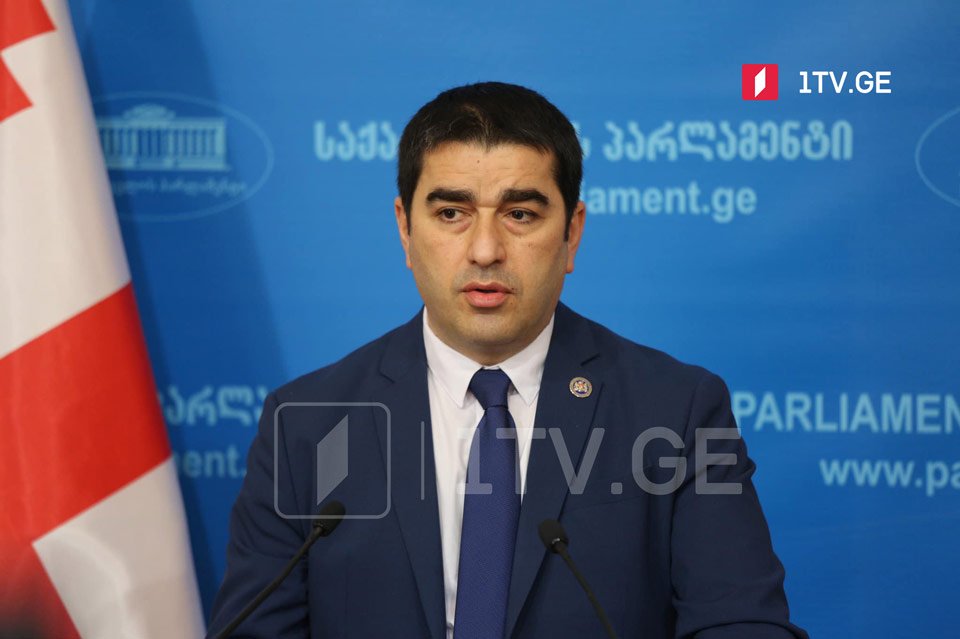 Speaker of Parliament says Georgia is subject to disinformation campaign aimed at creating disorder
There is a disinformation campaign waged against Georgia, aiming at causing disorder and involving the country in the war, Parliament Speaker Shalva Papuashvili remarked on the Cyber Kmara video released on April 25.
In the video, not yet authenticated, entrepreneur Vladimir Yevtushenkov allegedly speaks to former Georgian Dream Chair Bidzina Ivanishvili.
According to Papuashvili, similar tapes illustrate that members of the United National Movement and some television channels are involved in a disinformation campaign.
"The tape spread yesterday is an obvious example of fabrication, portraying the issue as a scandal. Finally, all this aims to cause disorder in the country, change the government through a non-democratic way and involve Georgia in the war," Papuashvili said.
Parliament Speaker also accused some specific non-governmental organizations fighting against disinformation of being mum, particularly amid the increased threats in the region.