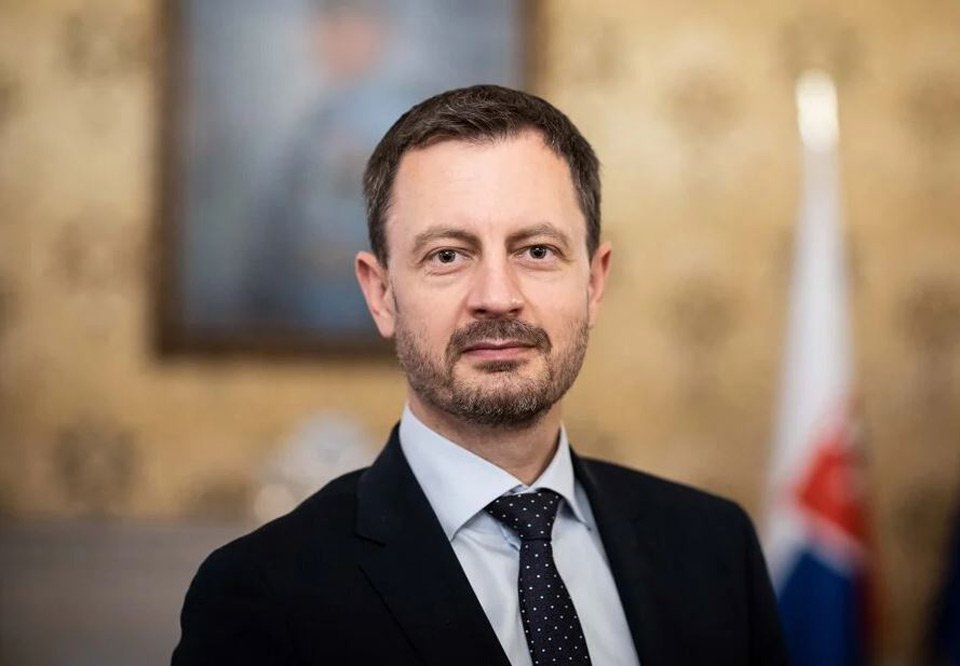 Slovak PM urges Germany to support EU candidate status for Ukraine, Georgia, Moldova
Slovak Prime Minister Eduard Heger urged German Chancellor Olaf Scholz to support Ukraine, Georgia and Moldova as EU membership candidates.
"We have to realize that the enlargement is a must," Heger told POLITICO and German daily Welt in a joint interview ahead of his bilateral meeting with Scholz. "The world needs Europe to be strong. And the countries are waiting."
Heger said in the interview that accepting Ukraine or others as official EU membership candidates would just be the first step and that any further progress toward their actual inclusion in the bloc must be "merit-based." He added: "We will not do any shortcuts, we will not lower the criteria."
Heger visited the German capital Monday to lobby Scholz on behalf of the three countries ahead of a European Council summit next week where EU leaders are expected to discuss their membership bids.