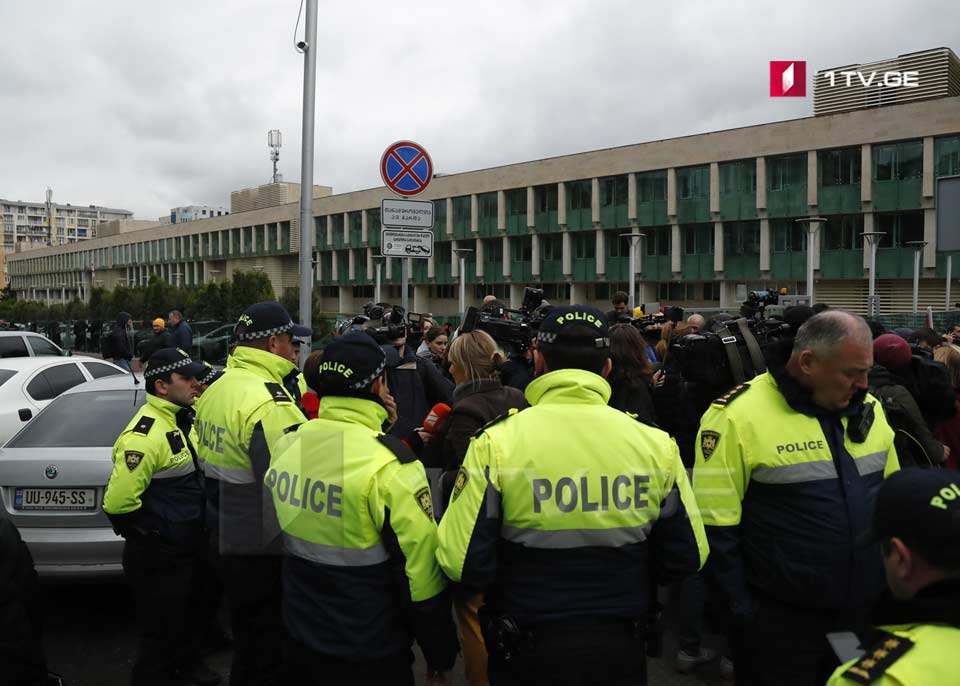 Six protesters detained at State Security Service have been released
Six protesters detained for hooliganism and disobedience to police while protesting in front of the headquarters of the Georgian State Security Service have been released. Ministry of Foreign Affairs of Georgia confirms the information.
Members of the 'Labour Party' youth organization and members of the 'Shecvale' (change) Youth Movement held a rally in front of the State Security Service of Georgia earlier today.
A clash, as well as verbal confrontation, took place between protesters and police. The police detained several rally participants.
As patrol police officer stated, protesters did not abide by the low. In his words, the rally participants were told that they had the right to protest, but this should not go beyond the law.
According to the law enforcers, the protesters were repeatedly warned not to block the road and the entrance to the building, however, they did not obey.