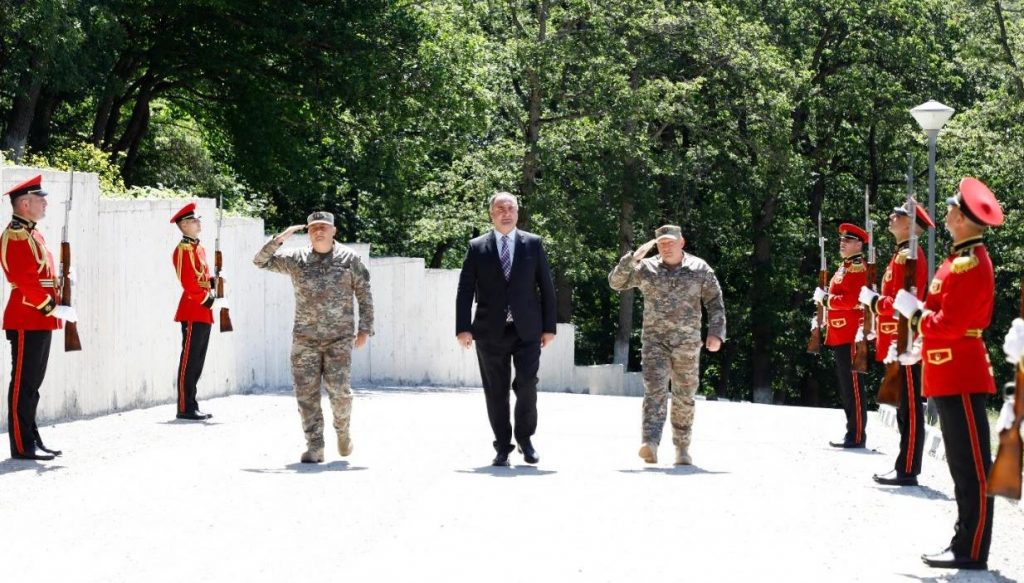 Sergeants Professional Day marked in Kojori
Giorgi Antsukhelidze Sergeants Academy of Georgian Defense Forces marked the Sergeants Professional Day in Kojori on Saturday.
Deputy Defense Minister Grigol Giorgadze, Deputy Commander of the Defense Forces, General-Mayor, Zaza Chkhaidze and Chief Sergeant of the Defense Forces, Giorgi Gogochuri attended the event.
During the speeches, the high-ranking defense officials stressed that Georgia had professional education in line with NATO standards. Successful sergeants received Giorgi Antsukhelidze Medals.
The graduation ceremony of Sergeants Training School was held as part of the event. The school was established in 2003.