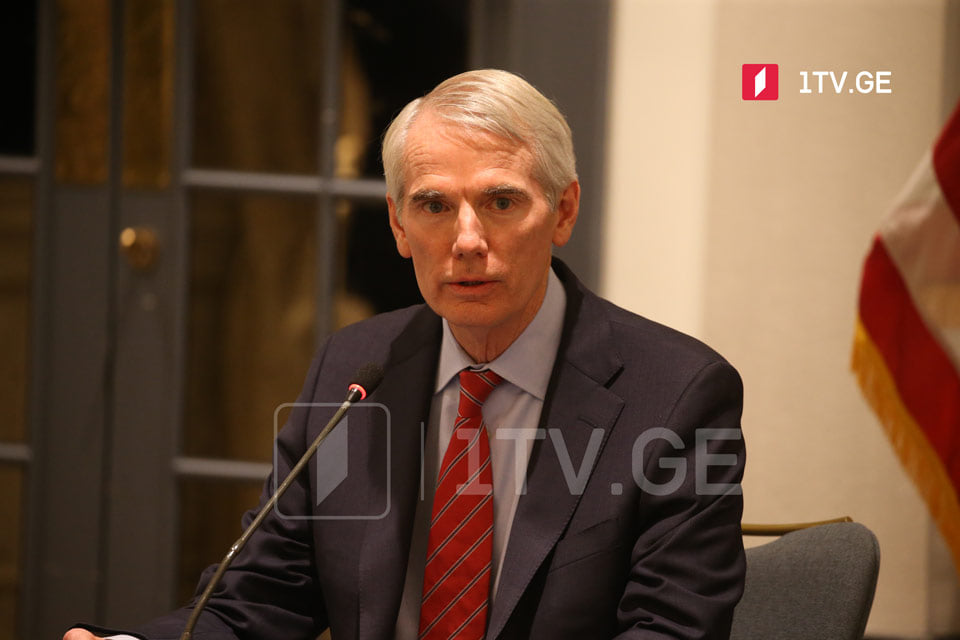 Senator Rob Portman: Georgia is reliable U.S. ally and needs our help
"Georgia is a reliable U.S. ally and needs our help," US Senator Rob Portman wrote in his article. The Wall Street Journal has published the article titled How Biden Can Stand Up to Putin in Geneva.
"I traveled to Eastern Europe last week with a small, bipartisan group of senators to meet with the leaders of Ukraine, Lithuania and Georgia. These former Soviet republics have become reliable U.S. allies as their citizens have sought a democratic future with greater freedom and prosperity. But they need our help.
What I found most troubling on this trip was the renewed Russian effort to destabilize these young democracies. Each is facing increasing pressure from Russia, including military threats on their borders, cyberattacks and political disinformation campaigns. In Ukraine and Georgia, Russia continues to occupy and militarize territory it annexed illegally," Rob Portman wrote.