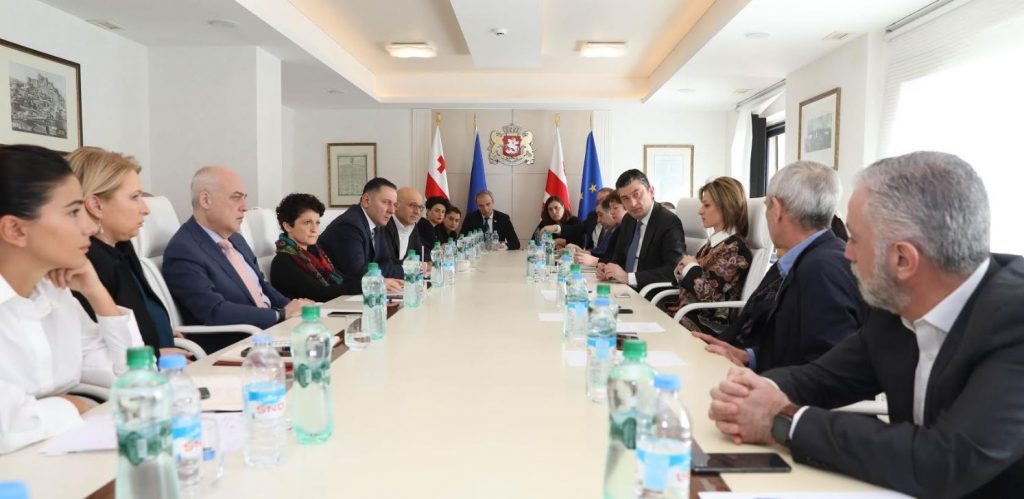 School Break extended to April 1, and conscription postponed for a month
As part of the precautionary measures amid coronavirus concerns, school holidays in Georgia will continue until April 1, military conscription will be postponed for a month.
As Press Service of the Government Administration reports, Georgian Prime Minister was briefed on the health condition of coronavirus-infected patients in Georgia and the general epidemiological situation in the world. Presently, 23 cases of the virus have been confirmed, the meeting reported, with satisfactory health conditions in most cases, and relatively complicated symptoms in two cases. Nonetheless, all patients are in stable condition and receive relevant treatment.
The Coordination Council was informed that 126 people remain under quarantine, and 46 are under surveillance in the hospital.
Today, the council made new decisions in order to prevent the spread of coronavirus in the country:
1. School break is extended to April 1 in all educational institutions throughout Georgia. Daycare centers suspend service delivery to persons with limited abilities until April 1. Necessary measures under the sub-program for service delivery at daycare centers will be taken by the Ministry of Internally Displaced Persons from the Occupied Territories, Labor, Health and Social Affairs. The issue of remuneration during said period will be resolved in line with the relevant state program.

2. Spring conscription is postponed for a month, until April 13.