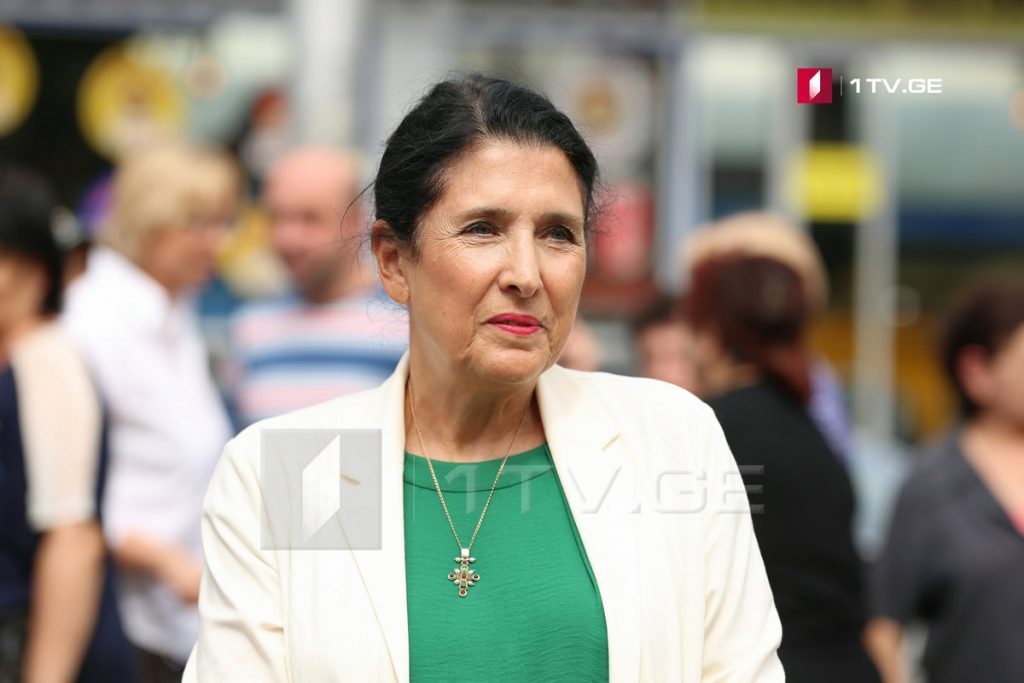 Salome Zurabishvili – I will be involved in information campaign that drugs are a threat
"The youth should not be addicted to Marijuana or other chemical drugs," Salome Zurabishvili, an independent presidential candidate said during the meeting with voters in Mtatsminda district of Tbilisi.
Zurabishvili claimed that being a mother herself, she would care for protection of human, social, economic and health rights to have a healthy new generation in the country.
Zurabishvili said that she would care for protection of rights of single mothers, people with limited physical capabilities and families with many children.
"I will not have the right to interfere in the adoption of the law but I will raise my voice to persuade youngsters that drugs will not bring anything good to them and represent a big threat," she claimed.