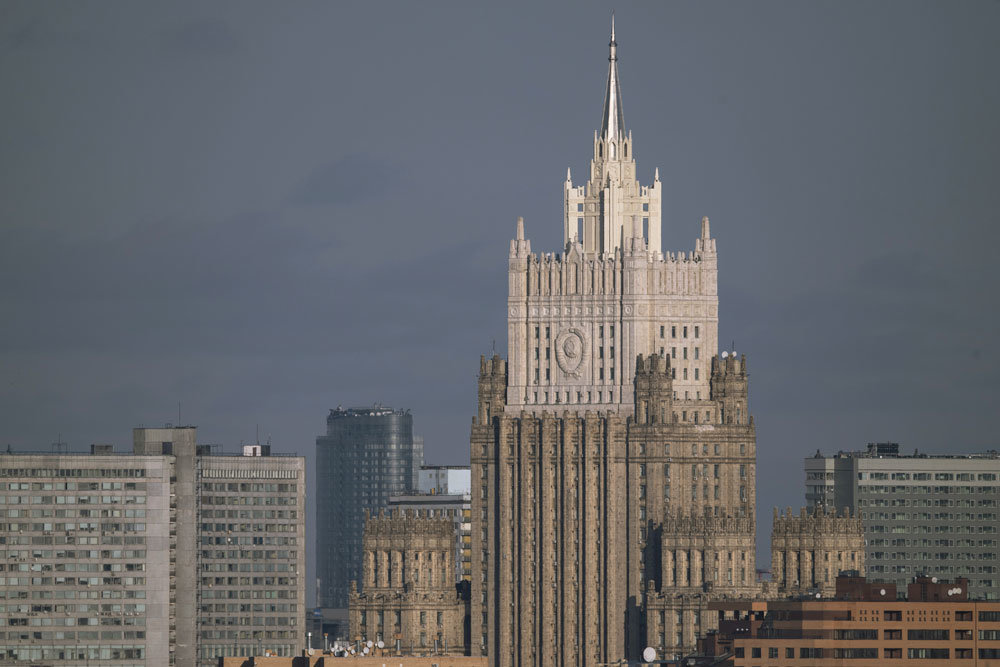 Russian Foreign Ministry releases statement
The need to sign a document on non-use of force is driven by growing US-NATO military-political activity in the South Caucasus, including Georgia's plan to join NATO, the Russian Foreign Ministry says in a statement released after the 52nd round of international talks in Geneva.
"The Russian, Abkhazian and South Ossetian sides have demanded that efforts be concentrated on ensuring strong and credible security in the South Caucasus. Russia and its allies believe that this strategic goal cannot be achieved without a legal document on non-use of force between Tbilisi on the one hand and Sokhumi and Tskhinvali on the other hand. It is this practical measure that will make a significant contribution to creating a stable and secure situation in the border area and in the region in general. The need for such a document is driven by the growing military-political activity of the United States and NATO in the South Caucasus, including Georgia's plan to join NATO," reads the statement.
According to the Russian Foreign Ministry, Moscow, Sokhumi and Tskhinvali believe that border delimitation-demarcation process between Georgia and Abkhazia and South Ossetia will further de-escalate the situation.
The statement adds that "delegations from Russia, Abkhazia and South Ossetia focused on the counterproductive nature of Tbilisi's anti-Russian rhetoric."
"The line chosen by the Georgian side not only prevents the formation of a constructive atmosphere in the Geneva format, but also blocks some areas, first of all the full functioning of the humanitarian group. In particular, we mean the politicized resolution on IDPs submitted by Georgia to the UN General Assembly every year, which takes place in a situation where representatives of Abkhazia and South Ossetia are still unable to present their views in New York," reads the statement.
The statement also says that the next round of Geneva talks will be held in late June.